---
---
Shellac.net Wood Finish Supply & MeritIndustries.com
Home of: MohawkFinishSupply.com
Authorized Mohawk Distributor
Select Products for Traditional Furniture Finishing, Touch-Up, Repair and Maintenance
---
Our showroom is now open, Napa County COVID-19 Requirements -
Please Wear a Face Covering & Maintain 6 ft. of Physical Distance
New Location - 2465 Second Street, Napa Ca 94559
For information Phone: 877-245-5611 Monday - Friday - (Saturday by Appointment)
Your On-line Order will be shipped promptly via US Mail or UPS
Thank You for your support, we appreciate your business.
Ron, Pete & Shannon
---
---
FIL - STICKS & TOUCH-UP MARKERS
---
Premier


---

FILL STICKS hide scars, scratches, gouges, and deep abrasions on furniture,
picture frames, hard leather surfaces, plastics and paneling.
Fil-Sticks are rub-on wax & resin filler formulated to accept any type of top coat finish.
A slight warming of the stick helps application especially in cool environments.

Pro Mark™ Touch-Up Markers incorporate a capillary FELT Tip.
Dye based Touch Up Markers permanently color blemishes, minor scratches,
and stain wood and other substrates.

Valve MARKERS
Valve Action Stain markers stain and seal scratches, worn spots on furniture, wall paneling,
picture frames, and leathers.The valve also allows the dispensing of thicker pigmented fluids
which are necessary in the whites, off-whites and opaque colors. Shake well for use.

---
FIL-STICK, MASTER Assortment - 12 Colors
Click above for Color Guide
Mohawk FIL-STICKS

Fil-Sticks are formulated to accept any type of top coat finish.

Semi-hard wax/resin Fill Sticks are used to fill in nicks and scratches
or open corner joints. Can be protected with Tone Finish aerosols or other coatings.
No heat or special tools required, simply rub into the defect and wipe off any excess.

A slight warming of the stick helps application in cool environments.
Light Walnut
M230-0206

Ex Dk Walnut
M230-0209

Cherry
M230-0408

White
M230-0202

Black
M230-0224

Maple
M230-0411

Dk Am Walnut
M230-0207

Med Brn Walnut
M230-0234

Med. Mahogany
M230-0227

Golden Oak
M230-0415


Lt Red Mahogany
M230-0218

Red Mahogany
M230-0115

Complete Assortment [12 colors] is Exclusive to Shellac.net Wood Finish Supply. ($3.75 Each)

GRAY Fil-Sticks

GRAY FIL-STICKS
Quickly and easily eliminate scratches, nicks or abrasions on wood furniture,
picture frames, plastics and paneling with these semi-hard filler sticks.
No heat or special tools required. Simply rub the wax stick in damaged areas to fill.
Scrape excess filler off using a credit card to leave an even, smooth surface.
Fil-Sticks work well on most wooden surfaces in low use areas.
Fil-Sticks can be protected with aerosols or other top coatings.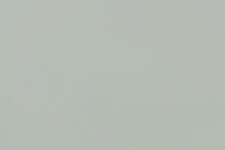 PEBBLE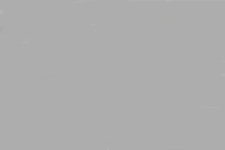 NEBULOUS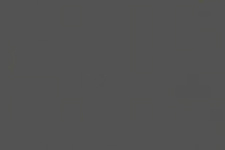 GUN METAL
PREMIER 100 Series Touch-Up / FILL STICKS
Premier

100 Series FILL STICKS

Click here:
Premier Color Selector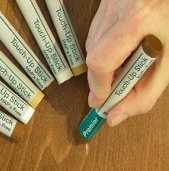 T

he wax touch-up / fill stick is simple to use for making a cosmetic repair to damage on f

ine furniture or cabinetry. Premier sticks are manufactured for the industry using the finest waxes and pigments available.




To use the product, simply rub the stick back and forth over the void until the void is completely filled. Then remove the excess by either scraping off with a plastic putty knife (credit card) or you can buff off with a soft cotton cloth.




• for making cosmetic repairs on finished furniture or cabinetry
• small dings or damage
• staple and nail holes
• small cracks and splits
PREMIER PAIRS - FILL-STICK & MARKER
Premier

PAIRS -
Matching Color
FILL-STICK & MARKER

PREMIER 100 series FILL STICK and a matching 700 series Capillary (felt tip) Touch-Up Marker

In the Premier number system, the first numeral indicates the Product,
the balance of the item number indicates the Color.


See:
Premier Color Selector
QUICK FILLฎ BURN-IN Sticks (Low Heat)
Click Above for Color Guide and Application Information
Mohawk

QUICK FILL® BURN-IN STICKS
make filling defects quick and easy.
The Quick Fill Low Sheen filler is designed to fill nicks, dents, and scratches,
it's the perfect filler for floors, cabinetry, vinyl wrapped products and photo processed laminates.
Quick Fill® is applied using the Battery Powered Burn-In Knife or Micro Therm™ Flameless Heat Gun
Level without the use of burn-in knives or sandpaper,
simply scrape away excess with a leveler (credit) card.

• Low sheen
• Quick simple application.
• Use for floor nail holes and other small defect repairs.
• Perfect for production, field service technicians, cabinet & floor installers

Lt Red Mahogany
M320-0001

Deep Mahogany
M320-0002

True Brown
M320-0003


Ex Dark Walnut
M320-0004

Cherry
M320-0005

Red Brn Mahogany
M320-0006


Lt Golden Oak
M320-0007

Nutmeg
M320-0008

Heartwood Cherry
M320-0009

Cinnamon Sugar
M320-0010

Black
M320-0011

White
M320-0012
LEVELER CARDS for QuickFill
LEVELER CARDS
The Leveler Card is used with Behlen Quick Fill® Burn-In Sticks to level the burn-in
or to scrape away any excess. Also used to level fill sticks.
(One Card included with the Heat Gun & the QuickFill Set of 12)