---
Shellac.net Wood Finish Supply & MeritIndustries.com
Home of: MohawkFinishSupply.com
Authorized Mohawk Distributor
Select Products for Furniture & Cabinet Finishes, Touch-Up, Repair, Maintenance
• • •
New Hours Visit Our Showroom 9:00 - 4:00 Monday - Thursday 2465 Second Street, Napa Ca 94559
Thank You for your support, we appreciate your business, Ron & Pete.
---
---
SHOP / Finish Room Supplies & Reference
---
BLOXYGEN FINISH PRESERVER
Click Above, for the can label and more information
Bloxygen Finish Preserver
for Unused Finishing Materials
STOP throwing away partially used oil paints and varnishes
-
Use Bloxygen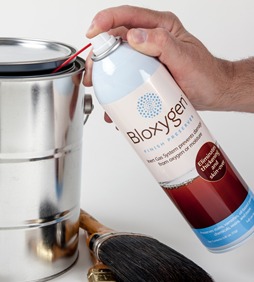 Bloxygen uses
ultra pure Argon, the natural inert gas
drives the oxygen and moisture from the container.
Simply blow the oxygen out of the container with Bloxygen,
then seal the lid.
The heavy, inert Bloxygen gas sinks down and blocks oxygen
from the liquid surface. Because Bloxygen is heavier than air,
it will seal the liquid from any air that may remain in the container.

• Recommended for oil / solvent based products.
• Up to 75 uses per aerosol. • NOT for use with latex or lacquer products.
• Non-flammable • Non-toxic • Contains argon
Is BLOXYGEN expensive?
It Is NOT expensive, BLOXYGEN lasts for about 75 uses for quart cans.
If you save just one half of a $24 quart of varnish, you've paid for your BLOXYGEN.
The next 74 uses are "free!"

WAX WASH Cleaner & WAX REMOVER • UPS Only •
To: Info & Label Text
WAX WASH DE-WAXER WOOD CLEANER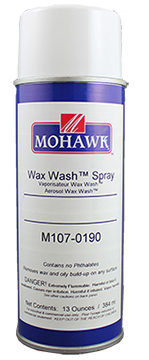 WAX WASH / De-Waxer Wood & Finish CLEANER
& WAX REMOVER
is a specially formulated blend of solvents.

For best repair and rub-out results, first prepare and clean the surfaces with

WAX WASH / De-Waxer to remove waxes, oil and other foreign material
from bare woods, new finishes, and aged wood finishes.

Wax deposits that remain after the use of paint, lacquer, and varnish removers
can be eliminated with use of WAX WASH / De-Waxer
Available: Quart M712-1906 & Aerosol M107-0190
DOWEL RODS - 36" Length
DOWEL RODS


Omega LILY VARNISHER'S / SHELLAC BRUSHES
More Info: Click Above
SHELLAC & VARNISHER'S
Brushes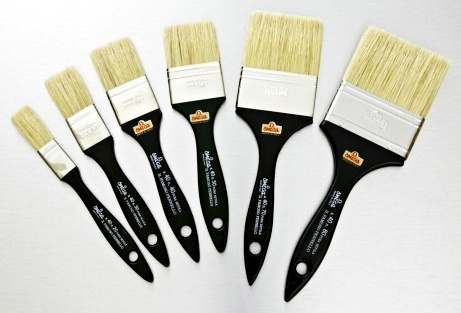 Natural Bristle Single fill,
Only (1/4 - 5/16 in) thick.
Classic glider design, ideal for Shellac & Varnish.
This brush will yield a thin, uniform application
of shellac or varnish.
The natural bristle brush is ideal for
shellac, varnish,
and faux finishing of woodwork and furniture.
Pictured Sizes 20 - 80 mm - Note: The 70 mm works in a Quart Can.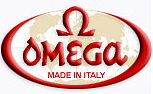 Genuine OMEGA, made in Italy.
Brush, Omega Ring Varnish Brushes
Omega Ring VARNISH / SHELLAC BRUSH

Round, versatile, natural nero bristle, varnish or shellac brush.

CHIP BRUSHES (China Bristle brushes)
CHIP BRUSHES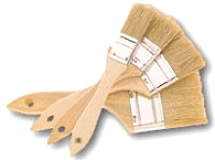 Chip Brushes are disposable utility brushes made with white China bristle.
Use for applying water or alcohol dye, stains, paint removers, glues, bleach, epoxies,
dusting wood and metal chips, and for cleaning machinery.
• Square trimmed white China natural hog bristle
• Natural bare wood handle
• Inexpensive enough to use as a one time throw away brush
Our favorite brush for all water or alcohol solvent dye materials.

POLY FOAM BRUSHES
FOAM BRUSHES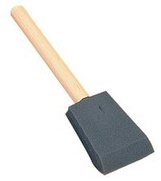 Inexpensive flexible (throw away) foam brush for the application of
enamel, latex, oil paint, stain, varnish, and waterborne finishes.
Will smooth and cover evenly with fewer strokes, eliminating brush marks or loose bristles.
• Wood handle with a polyurethane foam brush (A TOP QUALITY Foam Brush)
•

NOT for use with shellac, lacquer, or active solvents.
BRUSH, SABLE TOUCH-UP
Sable TOUCH UP BRUSHES
Touch-Up Brushes are used for for blending and color correcting spot background fill-ins and
touch-up repairs with Blendal Furniture Powders and 2 Minute Repair Liquid.
BRUSH, SABLE GRAINING
Sable GRAINING BRUSHES


A select brush for adding fine grain lines to spot finish repairs with Furniture Powders and the 2 Minute Repair Liquid.
BRUSH, Sable GRAINER #3585 Series
Sable GRAINER Brush
(#3585 Series)
Round ferrule Dull Black Wood Handle, ideal for laying in missing grain.
Overall length ... 6.75 - 7in.
Paper PAINT STRAINER CONES: MEDIUM & FINE
Medium & Fine Mesh STRAINER CONES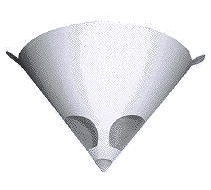 Filter foreign matter or undissolved solid particles found in stains or finish coatings.

Paper Cone 6 in Dia., full flow cloth mesh tip leaves no finish in the strainer.

Seed, Button and Black shellacs benefit by filtering through layers
of medium Cheese Cloth first.

Use Fine Mesh for final straining of shellac, varnish, lacquers,

and most any furniture finish, especially when spraying.
Strain through Medium filter followed by FINE mesh straining for best results.

Medium mesh is 226 microns • Fine mesh is 190 microns
One micron is equivalent to one one-thousandth of a millimetre.
TACK CLOTHS
TACK CLOTHS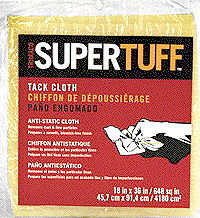 Remove dust, dirt, lint and sanding dust residue before and between sealer
and finish coats when shellacking, staining, varnishing, antiquing, and painting.

Use just before finishing to remove the very last bit of dust
from any surfaces that would be considered clean and ready to finish.
Tack Cloths are in individually sealed packages (and Reusable)

For reuse, and to protect from contamination, store cloth in a reclosable bag.

COTTON WASTE
COTTON WASTE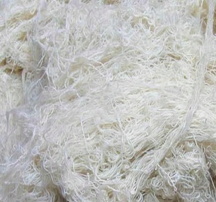 The classic traditional filler for French polishing pads.
The 'waste' comes from the cotton yarn left-over
ends of loom warp threads.
An excellent filler to make French Polishing pads
with our Trace cloth / French polishing cloth.


SEA SPONGES
Clink link above for more information

NATURAL SEA SPONGES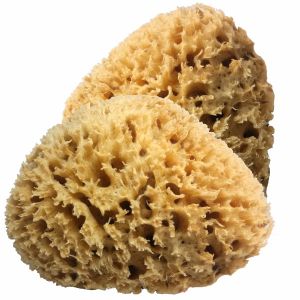 The perfect and preferred sponges for faux finishing.
Native to the waters of Florida, sea sponges are 100% natural and biodegradable.
Use for faux finishing, marbleizing, texturing, sponge painting, pottery, ceramics, staining, dye application, paint stippling and more.
Natural Sea Yellow Sponges are collected from the warm clear waters of Rock Island, Florida, Gulf coast. A durable and soft sponge of good quality. The divers collect these sponges with great care, preserving the ocean bed for lasting and fruitful harvest year after year.

SLIDEEZ™ LUBRICANT
Click Above for Label Text
SLIDEEZ™ LUBRICANT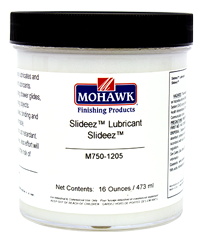 Lubricates wood, metal, plastic.
The semi-paste consistency lasts much longer than other forms of lubricant.
Drawers, windows, and doors work easier with an application of Slideez™.
It prevents binding of all moving parts.
• Slideez™ is also good for starting screws.
• An excellent rust preventative for tools used in gardens and metal objects in storage.
Slideez™ will not stain or cake and is non-flammable. •• Contains NO Silicone.
1 Pint / 16 Oz Jar

Empty High Density PLASTIC BOTTLES / FLIP TOP CAP
Empty High Density PLASTIC BOTTLES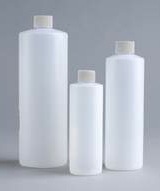 Cylinder Round Natural (translucent)
Plastic Bottles.
Includes the Flip-Top Spout Cap.
The 3mm spout orifice provides an easy and neat means
of measuring or dispensing small amounts of dye, solvent, or shellac.


Unlined Metal PAINT CANS with LIDS
PAINT CANS
with
LIDS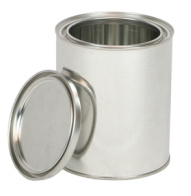 These Unlined Paint Cans are ideal for storing
or shipping paint and other materials.
Made of tin plated steel. Lids are included.
Use for storing and mixing stains and solvents.
Metal cans must be used for oil based stains and finishes.
1 Oz. JARS with LIDS
1 Ounce GLASS & PLASTIC JARS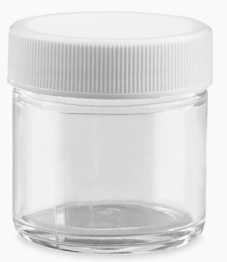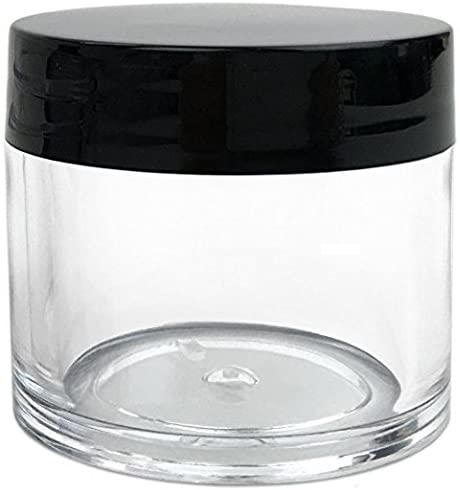 GLASS JAR with White Plastic Lid, Plastic Lid Liner - 1oz., Overall: • 2-1/8 Tall • 1-1/2 Diameter
PLASTIC JAR with Lined Black Plastic Lid - 1oz., (Light Weight, Excellent for portable Touch-Up Kits)

Ground HIDE GLUE
Ground

HIDE GLUE
-

High Clarity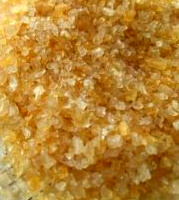 This HIGH CLARITY Ground Hide Glue is the traditional luthiers and furniture makers adhesive. It creates stronger wood joints than bottled liquid hide glues. Ground glue granules are mixed approximately 50 / 50 with hot water
and kept warm during use.
Although this glue has a quick grab it still allows you to re-position
the piece for an extended period prior to setting.
Ground Hide Glue is used extensively in wood veneering, chair making, guitar manufacture,
stringed instrument making and repair, antique repair and restoration, and in cabinet making.

Hide Glue can also be used to create crackle effects over oil
or latex-based undercoats.

Grade:

High Clarity

192 gram strength

.

Made in the USA

•

$10.95 per pound in 5-pound packaging
Round Bridled GLUE BRUSHES
Round BRIDLED GLUE BRUSHES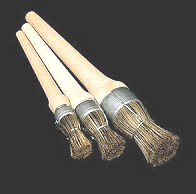 | | | |
| --- | --- | --- |
| Size | Diameter | Bristle Length |
| 2 | 1/4 in. | 1.25 in. |
| 4 | 3/8 in. | 1 3/8 |
| 6 | 1/2 in. | 1.5 in. |
| 10 | 3/4in. | 1.75 in. |
| 14 | 1 in. | 2.25 in. |
Currently, the # 2, 4, 6, 10, 14 brushes are available
These 100% pure gray hog bristle brushes feature plain wood handles
and seamless metal ferrules. For all hot or cold glue applications.
Wire bridled construction for added strength and to extend the brushes life.
When the brush wears down, remove the bridle, you now have a 'new' glue brush!

GLUE BRUSHES
GLUE BRUSHES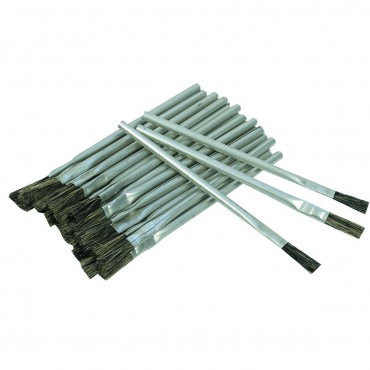 Use for applying glue or adhesives to small areas,
dovetails, dowel pins and mortises.
Round open seam polished metal handle; 4 5/8" long.

Machine pressed setting of Black Chinese hog bristles
The 1/4 inch brush is excellent for dowel holes & small mortises
Aerosol, BEE'S WAX POLISH • UPS Ground Only •
BEE'S WAX POLISH
(Aerosol)
Old world formula Bee's Wax Polish in an Aerosol Can.

• Won't Fingerprint
• Leaves No Wax Build Up … Ever
• Makes Granite And Marble Acid Resistant
• Needs No Buffing
• Enhances The Natural Beauty of ALL Wood
Spray Sparingly, directly on the surface.
Spread and wipe using only paper towels or cotton cloths.
DO NOT USE microfiber cloths.

Note: DO NOT USE on tile, linoleum, wood, tub or shower floors.


Renaissance METAL DE-CORRODER
Click above for De-Corroder Information
- - See:

Printer Friendly Information Sheet
METAL DE-CORRODER
i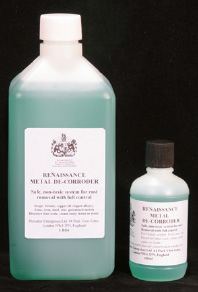 s a Safe, Non-Toxic System for Rust Removal with Full Control

.
Amine complex of hydro-oxycarboxilic acid in aqueous solution
pH: Approximately 4.0

Use on: Iron, bronze, copper and copper alloys, brass, steel, zinc and galvanized materials. Also effectively cleans scale and rusty water stains.

Treatment selectively ruptures the bond between base metal and corrosion layer, reducing rust to a sludge, which is easily wiped or brushed away.
Clean-water rinse stops the process.