Shellac.net

Wood Finish Supply
&

MERIT Industries.com




Select Products for Traditional Furniture Finishing, Touch-Up, Repair and Maintenance
---
AEROSOL TONERS
---
Jet Spray™ Toners are formulated to blend spot repairs to the surrounding surface.
Jet Spray™ toners are made with pigments dissolved in nitrocellulose lacquer,
very resistant to color fade from UV exposure, and are essential for repairs were a pigmented toner was used by the manufacturer.
Jet Spray™ toners work well for finishing small projects.
---
Master Toner Aerosols
are a combination of nitrocellulose lacquer
and fade resistant dyes that are used for shading or blending spot repairs. Master Toners tone the wood without loss of clarity.
Master Toners can also be used to adjust color for a uniform wood tone prior to applying a clear topcoat.
COLOR THEORY for the Furniture Finisher & Woodworker
---
---
Aerosol - GUITAR TONER Lacquers • UPS Ground Only •
GUITAR TONER Lacquers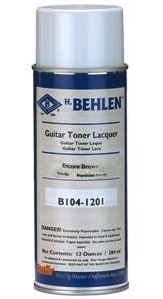 Toners are used to add shading effects to the guitar.
Made from fade resistant dyes in lacquer, they apply transparent color so the beauty of the wood shows through, yet they are strong enough that several coats will create the dark sunburst effect that is so popular on guitars. Starcast Amber applies the basic light tone colors of the guitar. Encore Brown is used to tone the body sides of acoustic guitars, which are typically darker than the soundboard.


New DEEP RED
B104-1203
is used on guitars, stringed, and percussion instruments.
Use to tone edges or create a solid opaque Red color with a few more coats.
Aerosol - MASTER TONER Lacquers • UPS Ground Only •
Click above for Color Guide
BEHLEN

MASTER TONER
Aerosols


Translucent wood tone Dyes in furniture grade lacquer for shading, toning, adjusting color
and sealing touch-ups & repairs. Master Toners may also be used as a topcoat.
Aerosol - Jet Spray™ LACQUER TONERS • UPS Ground Only •
Click above for more information
Jet Spray™ LACQUER TONERS
Jet Spray™ toners are translucent dye and pigment based lacquers
made for color and tonal correction of off color or faded lacquer finishes.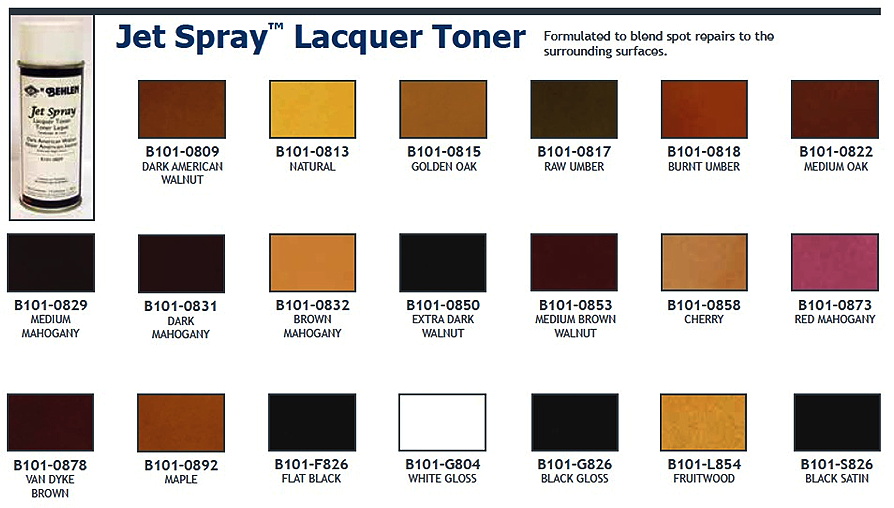 Digitized colors are shown as a reference and for color comparison purposes only.
These translucent colors will yield their final color based on the tone of the finish on which they are applied.
Note: The White & Black are Opaque Lacquers, Not Translucent.

Aerosol, Jet Spray™ LACQUER, Opaque BLACK • UPS Ground Only •
BEHLEN Jet Spray
™
BLACK Lacquers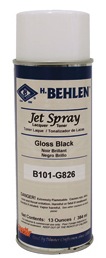 Jet Sprays are formulated for re-coating and for blending spot repairs
into the surrounding surface.

The pigments dissolved into nitrocellulose lacquer,
are very resistant to color fade from UV exposure.

Jet Spray™ Aerosol Lacquers may also be used for finishing of smaller projects.
SOLID BLACK: Gloss, Satin, Flatt