Shellac.net

Wood Finish Supply
/ MERIT Industries.com
Select Products for Traditional Furniture Finishing, Touch-Up, Repair and Maintenance
---
BRUSHES

---
Omega LILY VARNISHER'S / SHELLAC BRUSHES
more info: Click Above
SHELLAC & VARNISHER'S
Brushes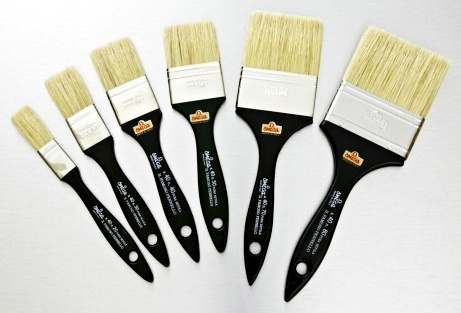 Natural Bristle Single fill,
Only (1/4 - 5/16 in) thick.
Classic glider design, ideal for Shellac & Varnish.
This brush will yield a thin, uniform application
of shellac or varnish.
The natural bristle brush is ideal for
shellac, varnish,
and faux finishing of woodwork and furniture.
Pictured Sizes 20 - 80 mm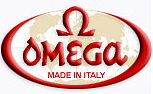 Genuine OMEGA, made in Italy.


Brush, Badger 4004 GLAZE BRUSHES
Badger GLAZE BRUSHES
The 4004 series Glaze Brushes are the ultimate in glazing
brushes.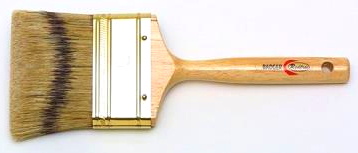 The 4004's are hand-assembled, badger and natural hair, flag bristled, cup chiseled brush. The bristles secured in a double epoxy setting (for less chance of hair loss), are attached by a durable brass ferrule to the natural finished thin wooden handle for better balance when flowing on finish.


(Photo: 3 inch brush)
CHIP BRUSHES (China Bristle brushes)
CHIP BRUSHES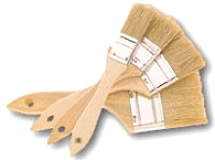 Chip Brushes are disposable utility brushes made with white China bristle.
Use for applying water or alcohol dye, stains, paint removers, glues, bleach, epoxies,
dusting wood and metal chips, and for cleaning machinery.
• Square trimmed white China natural hog bristle
• Natural bare wood handle
• Inexpensive enough to use as a one time throw away brush
Our favorite brush for all water or alcohol solvent dye materials.

Brushes ROUND SABLE


ROUND SABLE Brushes



• 100% Pure RED SABLE Brushes.
• Finest quality.
• Made in Germany.

SABLE GRAINER BRUSHES
SABLE GRAINING BRUSHES
Made with 100% Pure Red Sable.

FLAT LACQUERING Brushes
FLAT LACQUERING BRUSHES
• Finest quality brown camel hair, plain sanded hardwood handles.

• Overall length 8". Set in solvent resistant cement.

Brushes ROUND LACQUERING
Round Lacquering Brushes


Finest quality brown camel hair.
Overall length approximately 8". Set in solvent resistant cement.
OX HAIR Brushes
OX HAIR Brushes








Glaze brushes for details and moldings

BRUSHES, Artists Round SABLE
Artists Round SABLE BRUSHES
• Pure RED SABLE hair of the finest quality
• Overall length approximately 11-1/2"

GLUE BRUSHES
GLUE BRUSHES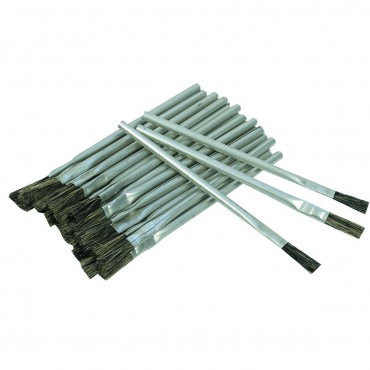 Use for applying glue or adhesives to small areas, dovetails, dowel pins and mortises.
Round open seam polished metal handle; 4 5/8" long.

Machine pressed setting of Black Chinese hog bristles


The 1/4 inch brush is excellent for dowel holes & small mortises
POLY FOAM BRUSHES
FOAM BRUSHES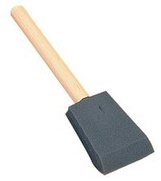 Inexpensive flexible (throw away) foam brush for the application of
enamel, latex, oil paint, stain and varnish.
Will smooth and cover evenly with fewer strokes, eliminating brush marks or loose bristles.

• Wood handle with polyurethane foam brush
• NOT for use with shellac, lacquer or active solvents





Email: sales@meritindustries.com Or orders@shellac.net ... Ordering Information ... Privacy Policy

Shellac.net Wood Finish Supply / MERIT Industries.com
2325 #A First St. Napa CA 94559
rev. 7/15/17
---