---
Shellac.net Wood Finish Supply & MeritIndustries.com
Home of: MohawkFinishSupply.com
Authorized Mohawk Distributor
Select Products for Furniture & Cabinet Finishes, Touch-Up, Repair, Maintenance
• • •
New Hours Visit Our Showroom 9:00 - 4:00 Monday - Thursday 2465 Second Street, Napa Ca 94559
Thank You for your support, we appreciate your business, Ron & Pete.
---
---
HARDWARE
HEADBOARD BOLT / HARDWARE
HEADBOARD BOLT / HARDWARE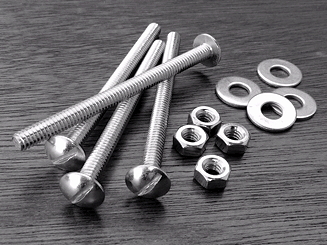 All hardware necessary for attaching headboard to bed frame.
Sealed bag SET includes:
4 Bolts, 4 Nuts, 4 Flat Washers

Two bolt styles available:
• Slotted Truss Head bolts, 1/4 x 20 (in photo)

• Carriage Bolts, 1/4 x 20

HANGER BOLTS
HANGER BOLTS
-- ON SALE --

The pointed end of hanger bolt screws into a pilot hole
(of the screws minor diameter) in a wooden member.
Deep screw threads bite into the wood to eliminate stripping
and pull-out problems. The wood screw can be screwed into the leg
and the bolt is attached to the hanger plate which is fixed to the bottom of the wood frame of the furniture.
Many furniture legs are most easily attached with the use of hanger bolts and metal plates.

The machine threaded
end (5/16 x 18) accepts a Nut, T-Nut, or Threaded Insert.
FLAT WASHERS
FLAT WASHERS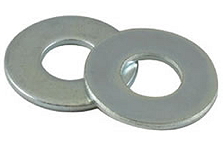 Zinc Plated

HEX NUTS
HEX NUTS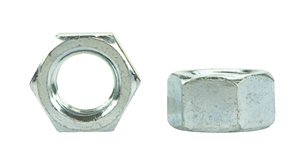 T-NUTS
T - NUTS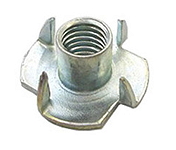 • For use when a flush surface is required
• Suitable for hard or soft wood, plastic and particle board
• Durable strong, zinc-coated steel
3 Sizes


Threaded INSERTS
THREADED INSERTS


Replacement
for T-nuts, screw into hole where T-nut was located.
The exterior surface is a t

apered interrupted thread design
ensures positive locking and good pull-out resistance.
Inside threaded is for adjustable glides or hanger bolts.

Hex Drive no flange in 1/4 -20 and 5/16-18 internal threads.
May be recessed for curved work, or to set the insert deep to accommodate over-long bolts.
Furniture Leveling Wedges - Black
Furniture LEVELING WEDGE
- Black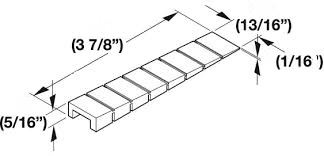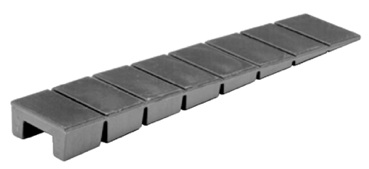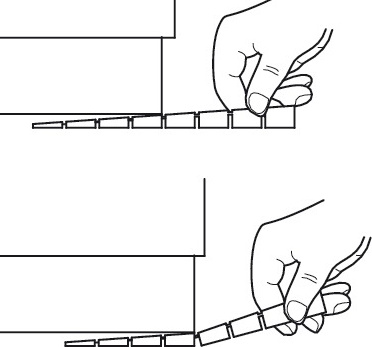 Crooked dressers, Rocking tables, Slanted cabinets
are not problems with the Furniture Wedge!
• Easy-to-use, snap-off design, 8 sections from 1/16" to 5/16" thick.

Cabinet CATCHES, DOUBLE ROLLER
DOUBLE ROLLER CATCHES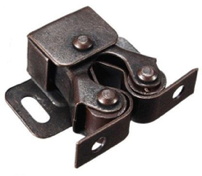 The Statuary Bronze Double Roller Catch with spear strike provides smooth
tight grip action that fastens cabinet doors securely.
Helps keep kitchen and bathroom cabinets closed.
The smooth plastic rollers provide a firm noiseless grip.

Double Roller Catches are easy to install with the provided screws.

• Double roller self-adjusting catch.
• Steel base material with nylon rollers.
• Statuary bronze finish.
• Self-aligning arms work independently for easy installation.
• Roller catch design to close securely without a magnet.
MAGNETIC CATCHES
MAGNETIC CATCHES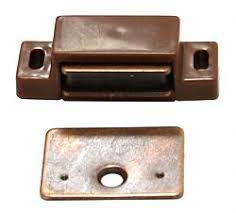 • Magnetic Cabinet Door Catch
.


• Durable Construction in Brown plastic

.

• One Set includes:
Magnet, Strike Plate, & Three Screws.

Only $1.01 each by the Dozen

CHAIR BRACES
CHAIR BRACES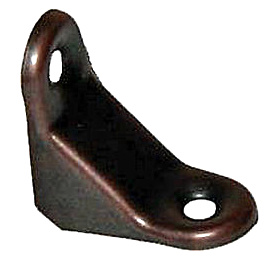 • Braces chair where leg meets the seat.

• Stops wobble in old chairs

• 2 sizes
Screws are NOT included

TABLE LEAF / Sash Lock
TABLE LEAF / SASH LOCK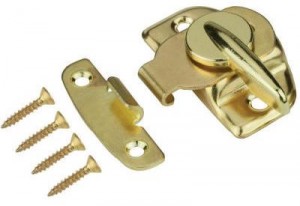 Lock table leaves together with draw tightening action.
Bright Brass Finish
MENDING / Repair PLATES
MENDING PLATES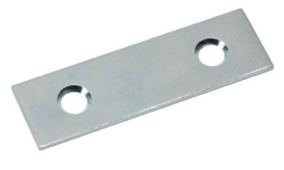 Screws are NOT included
FLAT CORNER IRONS
Flat CORNER IRONS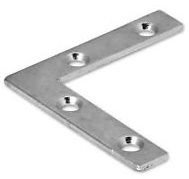 Screws are NOT included
CORNER BRACES
CORNER BRACES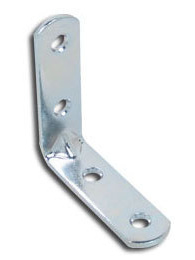 Screws are NOT included
PANEL RETAINER BUTTONS
PANEL RETAINER BUTTONS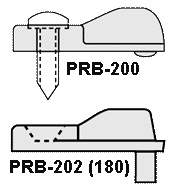 Made to firmly hold a panel that is recessed into a frame.
Requires no machining for the retainer.
Glass can be removed for cleaning.
A screw is needed for installation and is included with the button.

For thin Glass use the PRB-202,TAN or, PRB-180, CLEAR
Recessed Panel Retainers #'s 180 & 202 are ideal for panels recessed 1/8"

HINGE & SLIDE SCREWS
HINGE & SLIDE SCREWS
SCREW Auger Point - Type 17
QUICK SCREW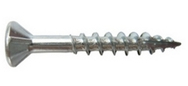 Type 17 Auger Point, Phillips Head

Sheet METAL Screws
Sheet METAL Screws
BED RAIL FASTENERS
BED RAIL FASTENERS
(Bed Fast)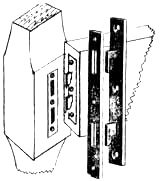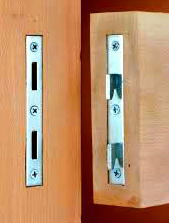 Each Set has hardware for Two side rails:
• 4 Male & 4 Female Fasteners.
• Extra heavy .125 guage steel with swaged hooks.
• Precision-fit • 11/16" wide
• Rigid Assembly • Easy Dismount
• Simple to Install • Low-In-Cost
• Available in 4.25" & 5" lengths





Sold in Complete Sets of 4 Pair

BED RAIL HARDWARE - BED HOOKS and PINS
BED HOOKS and PINS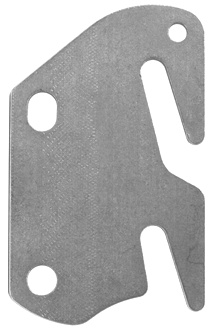 Bed rail hooks for Wood Rail repairs
or for use when building new bed rails
.

One Set of 4 is needed for Two Rails
Each Set Includes:
4 Hook Plates,
8 Short steel pins for the bed rails
&

8 Long steel pins for the bed Posts