Shellac.net

Wood Finish Supply
/ MERIT Industries.com
Select Products for Traditional Furniture Finishing, Touch-Up, Repair and Maintenance
---
BUTTON SHELLAC
---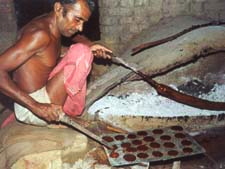 BUTTON Shellac has toughness and mar resistance that makes it
the preferred shellac for finishing floors, interior woodwork,
and French polishing musical instruments.
Button shellac is produced by placing Seedlac into a long narrow cloth bag and heating one end over a charcoal fire. The other end is attached to a windless and is gradually twisted. The heat produced by the charcoal fire melts the lac which is forced out through the cloth by pressure. The molten lac is scraped out and drawn into sheets manually and left to dry.
Button production requires considerable manual skill and long experience.
Heat during processing polymerizes the Shellac resin, resulting in a tough abrasion & moisture resistant finishing material.

info: Shellac Mixing & Application ... Pound Cut Mixing Chart ... Guide To French Polishing (PDF)
---
Please Read: Denatured Alcohols & Shellac Solvents - All Denatured Alcohols are NOT the Same
NEWS Blog - Subscribe to our News & Notes

---
SUPER GOLDEN Kusmi Button Shellac
Click Above for photos



SUPER GOLDEN

Kusmi Button Shellac

••• New Item •••
Use Super Golden Button on light toned woods,
or on any wood where a light Rich Golden Amber tone is desired.
The lightest tone of the Button Shellacs
(seasonal & limited quantities)

KUSMI #2 BUTTON Shellac (Warm Brown)
Kusmi #2 BUTTON Shellac
a rich Red Amber Brown - deeper toned than the Kusmi #1 Button,
Kusmi #2 Button looks good on oak floors, craftsman paneling, and wood trim.
DARK JETHWA Button Shellac
DARK JETHWA BUTTON
This custom button has a deep, warm, dark amber tone, excellent on darker toned woods
or darker trim and floors of the late 1800's to early 1900's homes.
Exclusive to
Shellac.net
BYSAKHI BUTTON Shellac
Click above for Photo & Information
BYSAKHI BUTTON SHELLAC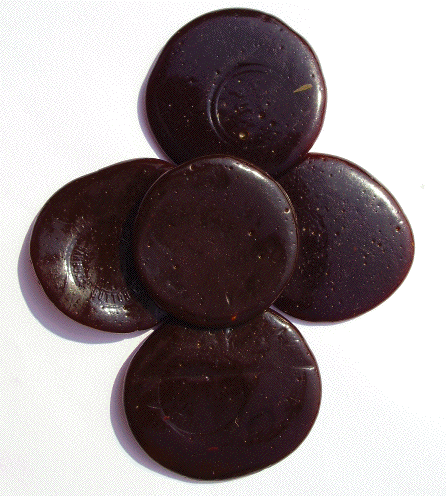 • Rich cool Brown tones
BYSAKHI Button Shellac is excellent
for classic rich tones on woodwork, floors,
and for antique restorations and repai
Omega LILY VARNISHER'S / SHELLAC BRUSHES
More Info: Click Above
SHELLAC & VARNISHER'S
Brushes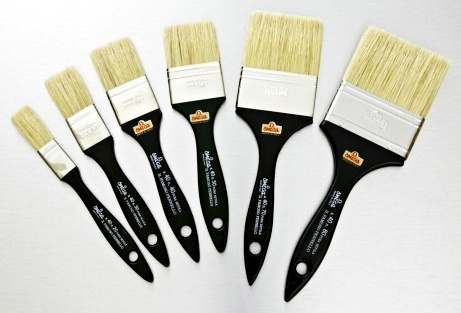 Natural Bristle Single fill,
Only (1/4 - 5/16 in) thick.
Classic glider design, ideal for Shellac & Varnish.
This brush will yield a thin, uniform application
of shellac or varnish.
The natural bristle brush is ideal for
shellac, varnish,
and faux finishing of woodwork and furniture.
Pictured Sizes 20 - 80 mm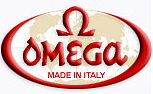 Genuine OMEGA, made in Italy.
Paper PAINT STRAINER CONES: MEDIUM and FINE
Medium & Fine Mesh STRAINERS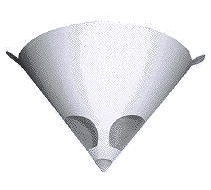 filter foreign matter or undissolved solid particles found in stains or finish coatings.
Paper Cone 6 in Dia., full flow cloth mesh tip for no finish left in the strainer performance.

Seed, Button and Black shellacs benefit by filtering through layers
of medium Cheese Cloth first.


Use Fine Mesh for final straining of shellac, varnish, lacquers, and most any furniture finish, especially when spraying.
Strain through Medium filter followed by FINE mesh straining for best results
FRENCH POLISHER'S HANDBOOK (1910 Reprint)
Click above for More Information
FRENCH POLISHER'S HANDBOOK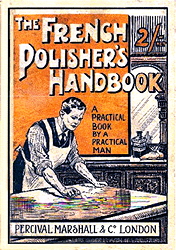 (1910 Reprint) 104 pages, 5.8 in. x 8.3 in.
This Reprint is spiral bound with a protective cover -




great for in-shop

use,

lays perfectly flat & folds back on itself.


Pagination and format is an exact facsimile of the original book.



A valuable resource for those working on antiques.




Several historic finishing recipes are included.




The book includes some fascinating 'lost' information and recipes for furniture stains.
---
SEEDLAC is the least processed shellac. All other shellacs are made from this raw seedlac resin. The insect feeds on the sap of the tree and secretes the Lac as a protective shell in which the female lay their eggs.
Seedlac is made from the branches that are covered by the Lac resin left by the lac bug, known as sticklac.
The sticklac is crushed to yield the seedlac. The Seedlac is sieved to remove organic materials, washed and dried in open air.
BUTTON Shellac has toughness and mar resistance that makes it the preferred shellac for finishing floors, interior woodwork and French polishing musical instruments.
Waxy Shellac: Wax content provides some flexibility & moisture resistance.
'Waxy' shellacs are a good choice when the finish will be shellac only.
Use a DEWAXED Shellac for a universal sealer / primer and as a transitional coating between dissimilar finishes. Use a Dewaxed Shellac when the topcoat, for extra water & alcohol resistance, will be a varnish, lacquer or urethane.

---
Shellac.net Wood Finish Supply / MERIT Industries.com
2325 #A First St. Napa CA 94559
rev.11/11/17
---
---





Email: orders@shellac.net ... to: Ordering Information ... Privacy Policy
---
---