---
---
Shellac.net Wood Finish Supply & MERIT Industries.com
Home of: MohawkFinishSupply.com
An Authorized Mohawk Distributor
Select Products for Traditional Furniture Finishing, Touch-Up, Repair and Maintenance
---
---
DEWAXED SHELLAC FLAKE
---
Use a DEWAXED Shellac Flake to make a universal sanding sealer / primer / undercoater
and as a transitional coating between dissimilar finishes. Use a Dewaxed Shellac
when the top-coat, for extra water & alcohol resistance, will be a varnish, lacquer or urethane.

Please Read: Denatured Alcohols & Shellac Solvents - All Denatured Alcohols are NOT the Same
See: Shellac Mixing & Usage Notes • Pound Cut Mixing Chart (Printable Version) • Guide To French Polishing (PDF)
See: Questions, Facts & Myths about Shellac for Wood Finishing
NEWS Blog

Subscribe to our News & Notes
---
Dewaxed PLATINA SHELLAC (Super Transparent)
Dewaxed Flake -
PLATINA • PLATINUM BLONDE SHELLAC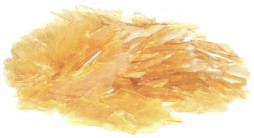 Ultra Blonde Shellac
Extra Light Toned, Very Pale, Transparent.

A good choice to retain the light tones of woods
such as Maple and Spruce.

Dewaxed SUPER BLONDE Shellac (VERY LIGHT Pale)
Dewaxed Flake
-
SUPER BLONDE SHELLAC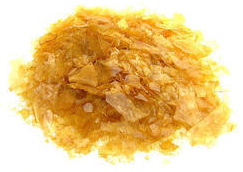 VERY Light Pale Transparent shellac
with a slight warm golden amber tone.
Dewaxed BLONDE SHELLAC (Light Pale)
Dewaxed Flake
-
BLONDE SHELLAC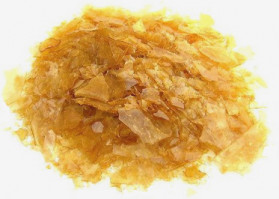 Light Blonde Pale Transparent
Yellow toned.

Note:
the Flake will look darker than the Mixed Liquid


Dewaxed BEIGE Shellac (Neutral Blonde)
Dewaxed Flake - BEIGE SHELLAC (Neutral Blonde)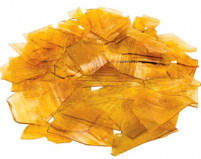 Pale NEUTRAL Blonde
,
light pale amber toned beige.
Dewaxed Orange / AMBER SHELLAC
Dewaxed Flake

-
Orange / AMBER SHELLAC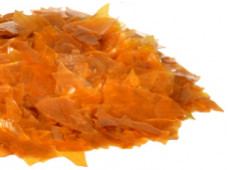 Rich Yellow Orange / AMBER color tones.
General purpose Dewaxed Amber to make a rich toned
seal-coat shellac
for a universal sanding sealer / under coater,
or to use as a transitional coating.
Dewaxed GARNET Shellac
Dewaxed Flake
-
GARNET Shellac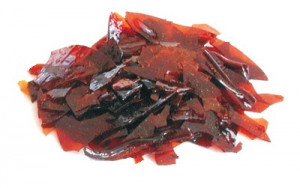 Deep Rich Brown-Red cast flake shellac.

Excellent tone for use on cherry, mahogany
and rosewood antiques, furniture reproductions,
and for french polishing guitars.

Dewaxed RUBY Shellac (Ruddy Amber)
See:
Photo
Dewaxed Flake
RUBY -
Ruddy Amber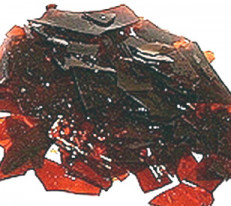 Use Ruby on Mahogany, Cherry, Rosewood,
and similar toned woods to enhance the red color.


Intermix the liquid ruby other with liquid shellacs
to adjust color to create a variety of warm tones.


SealCoat Universal Sanding SEALER (Shellac) • UPS Ground Only •
Click above for Product Data
SealCoat
™
Universal Sanding Sealer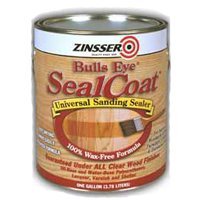 SealCoat
offers the time-saving versatility of a
refined Dewaxed Shellac in a pre-mixed 2 lb. cut 100% wax-free formula.
It's the perfect sanding sealer because it penetrates the surface, dries quickly,
gives a rich tone to wood surfaces and since it contains no waxes or stearates.
SealCoat is guaranteed to be compatible with oil-base polyurethanes,
acrylic finishes, lacquers, catalyzed finishes, and varnishes.
SealCoat™ won't raise the grain and dries quickly.

Shellac Reducer - DENATURED ALCOHOL (Behkol) • UPS Only •
Shellac Reducer DENATURED ALCOHOL Shellac Solvent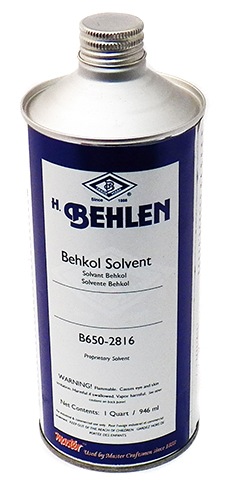 Mohawk Shellac Reducer / (Behlen Behkol),
a Denatured Alcohol Blend, is formulated specifically to
dissolve shellac flakes
and dilute or 'cut' liquid Shellacs.
See the Pound Cut Mixing Chart

Shellac Reducer (Behkol Denatured Alcohol) will make a shellac that has
a little more open or 'working time', a good solvent choice in warmer weather
and when brushing larger areas such as woodwork.
Also used to dissolve Behlen Aniline Dyes for use as an Alcohol Dye.
SAVE $6.00 by the case of 6 = $10.90 per Qt.

Select (190 proof) DENATURED ALCOHOL Quarts • UPS Only •