---
Shellac.net Wood Finish Supply & MeritIndustries.com
Home of: MohawkFinishSupply.com
Authorized Mohawk Distributor
Select Products for Furniture & Cabinet Finishes, Touch-Up, Repair, Maintenance
• • •
New Hours Visit Our Showroom 9:00 - 4:00 Monday - Thursday 2465 Second Street, Napa Ca 94559
Thank You for your support, we appreciate your business, Ron & Pete.
---
---
OIL Finishes
---
Oil Based SEAL-A-CELL (Clear)
Click Above for Data & Application Information

Oil Based SEAL-A-CELL
(Clear)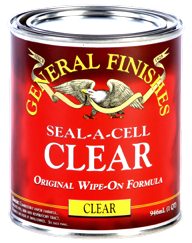 A time-tested formulation of oils, urethane, and waxes; Seal-A-Cell for decades has served craftsman as the best way to get that "natural" look on beautiful woods that aren't to be stained.
The oils penetrate deep within the wood to highlight the warm natural look and the urethane ensures a deep hardness.
For a gloss finish follow with multiple coats of Arm-R-Seal topcoat.

Seal-A-Cell can be wiped on or applied with a natural bristle or foam brush.
Use as a wood conditioner; to control penetration of stains, to dilute other stains,
and as a base to add universal tints to achieve custom colors.
Seal-a-Cell has a very slight ambering quality, the least of GF's oil based sealers.
BLOXYGEN FINISH PRESERVER
Click Above, for the can label and more information
Bloxygen Finish Preserver
for Unused Finishing Materials
STOP throwing away partially used oil paints and varnishes
-
Use Bloxygen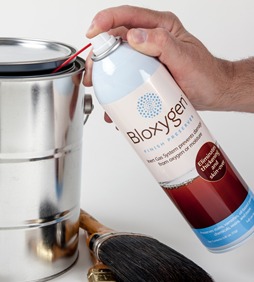 Bloxygen uses
ultra pure Argon, the natural inert gas
drives the oxygen and moisture from the container.
Simply blow the oxygen out of the container with Bloxygen,
then seal the lid.
The heavy, inert Bloxygen gas sinks down and blocks oxygen
from the liquid surface. Because Bloxygen is heavier than air,
it will seal the liquid from any air that may remain in the container.

• Recommended for oil / solvent based products.
• Up to 75 uses per aerosol. • NOT for use with latex or lacquer products.
• Non-flammable • Non-toxic • Contains argon
Is BLOXYGEN expensive?
It Is NOT expensive, BLOXYGEN lasts for about 75 uses for quart cans.
If you save just one half of a $24 quart of varnish, you've paid for your BLOXYGEN.
The next 74 uses are "free!"

Omega LILY VARNISHER'S / SHELLAC BRUSHES
More Info: Click Above
SHELLAC & VARNISHER'S
Brushes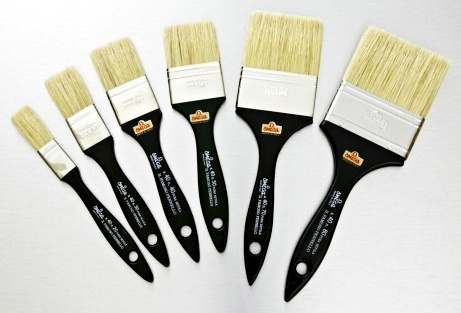 Natural Bristle Single fill,
Only (1/4 - 5/16 in) thick.
Classic glider design, ideal for Shellac & Varnish.
This brush will yield a thin, uniform application
of shellac or varnish.
The natural bristle brush is ideal for
shellac, varnish,
and faux finishing of woodwork and furniture.
Pictured Sizes 20 - 80 mm - Note: The 70 mm works in a Quart Can.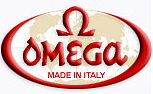 Genuine OMEGA, made in Italy.