---
Shellac.net Wood Finish Supply & MeritIndustries.com
Home of: MohawkFinishSupply.com
Authorized Mohawk Distributor
Select Products for Furniture & Cabinet Finishes, Touch-Up, Repair, Maintenance
• • •
New Hours Visit Our Showroom 9:00 - 4:00 Monday - Thursday 2465 Second Street, Napa Ca 94559
Thank You for your support, we appreciate your business, Ron & Pete.
---
---
WATERBORNE Finishing
---
WATERBORNE Brushing Urethane VARNISH
Please Click above for important application information

WATERBORNE Brushing Urethane VARNISH
Waterborne Brushing Varnish is a high-quality, non-yellowing acrylic/urethane top coat

that provides a beautiful finish that will enhance the beauty of wood projects.
Waterborne Brushing Varnish is low odor, fast drying,
and low VOC.
It is easy to apply and has excellent leveling properties.
It is a high solids, self-sealing finish that provides a faster build with fewer coats for superior results.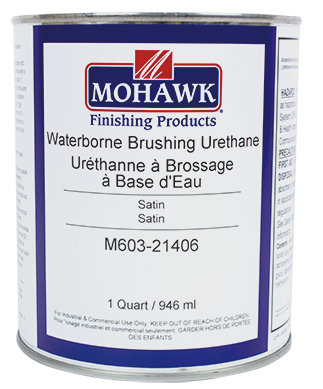 WATERBORNE Brushing Varnish Highlights:


• Urethane / Acrylic blend




• Low odor • 275 VOC




• Easy to use




•

Can be brushed or spray applied


• High Solids: 28%




• Excellent leveling properties

!

• M603-21606 -- Semi-Gloss (Sealer & build coats)
• M603-21406 -- Satin • M603-21206 -- Flatt

Note: Click Here for the Original oil/solvent based ROCKHARD TABLETOP VARNISH

AQUA COAT CLEAR Wood Grain & Pore FILLER
Click above for Application and Use Directions


AQUA COAT Clear Wood Grain & Pore Filler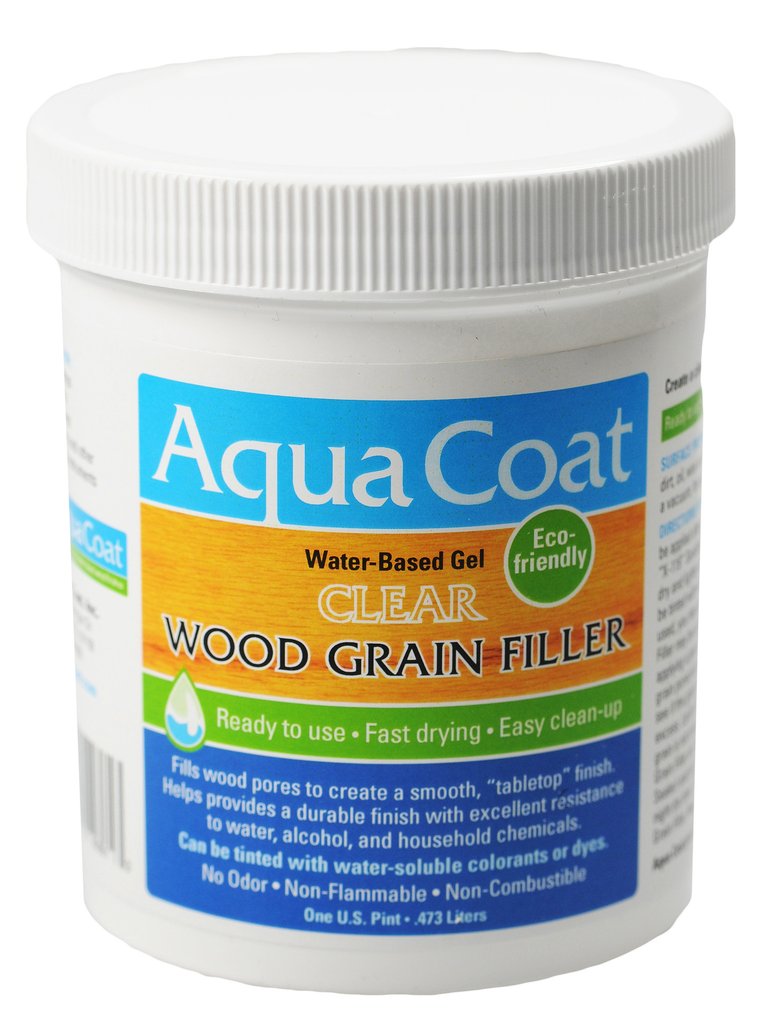 Easy-to-sand clear gel wood grain filler for filling the grain and pores
in woods (such as oaks, ash, and hard-to-fill woods).

Aqua Coat Clear Grain Filler is a completely transparent paste filler.
The slick paste goes on easily, scrapes off cleanly, and dries clear for a
glass smooth guitar or piano style finish. Clear Grain Filler is ideal for
filling grain & pores without adding color to the wood.
Used by:
• Furniture Crafters
• Luthiers / Guitar Makers
• Gun Stock Finishers
• Piano Restoration
• Furniture Refinishing
• Cabinet Makers & Re-finishers
Aqua Coat Wood Grain & Pore Filler
is the ideal CLEAR filler on:
• Tabletops
• Pianos
• Cabinets
• Guitars and Wood Instruments

Cle
ar Wood Grain Filler Advantages


• Crystal Clear when dry
• Grain Filler dries in 30-45 minutes for a faster build

•
Easy sanding
• Minimal shrinkage
• Low odor and low VOC •
Non-flammable
• Tint with water-soluble colorants or dyes •
Thin with water •
Water clean-up
"For a clear glass smooth finish, use Aqua Coat Wood Grain & Pore Filler to maintain the color, clarity,
and beauty of the wood. It works better and faster than trying to fill the grain or pores with coats of finish."
See: PRODUCT DESCRIPTION & RECOMMENDED USES

WATER BASED Paste Wood Filler / GRAIN FILLER
Water Base Grain Filler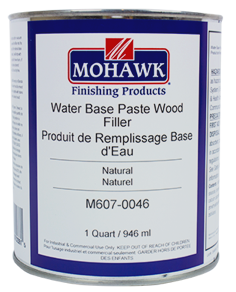 Mohawk Water Base Grain Filler has been designed to create a professional smooth,
closed grain surface on open grain woods like oak, mahogany and cherry.
It applies easily,
levels smoothly, dries quickly (usually in 2 to 3 hours), excellent
for filling end grain, and sands to a finishing grit smoothness.
Accepts any waterborne or solvent base stain or finish.
Allow overnight dry time if using solvent base stains and finishes.
Mohawk Water Base Paste Wood Grain Filler is environmentally friendly.
It is low in VOC's, nonflammable, and cleans up with warm water and detergents.
Use waterborne or UTC pigments to make additional color tones.
-- Quarts.
Aerosols, Perfect Blend WATERBORNE LACQUERS
Perfect Blend WATERBORNE LACQUERS -

New !

Perfect Blend is a water-based acrylic lacquer featuring fast dry
and very low odor that is HAPS free. It displays excellent adhesion
over waxed and polished surfaces and areas contaminated with silicone.
Perfect Blend® Waterborne Lacquer features a soft spray, low film build,
and fine atomization resulting in virtually no overspray, little bounce-back,
good flow-out, and a strong ability to blend in with the surrounding surface.
Ideal for touch-ups where odor may be an issue,
especially restaurants, offices, homes and hotels
• Soft spray and fine atomization.
• Virtually no overspray, little bounce and excellent flow out
• Superior blend with surrounding area, no touch-up halo effect
• Excellent adhesion over waxed and polished surfaces.

- Net Wt. 13.5 oz


Ultraฎ Bond Waterborne CLEAR FINISH MARKER
Ultra® Bond Waterborne CLEAR FINISH MARKER




Mohawk Ultra® Bond Waterborne Clear Finish Marker produces a durable,
chemical resistant, water clear finish for use on flooring, cabinets, furniture and many other surfaces.
Has excellent adhesion on most hard to adhere to finishes such as urethane, UV and aluminum oxide.
Blends well into the surrounding area providing a nearly invisible repair.
A truly multi-purpose topcoat for those small repairs and finishing needs.
Low odor and fast drying.

FNISH UP™ Polyurethane
Click above for Data & Application Information

FNISH-UP™ Wipe-On Polyurethane
(Waterborne Wipe On)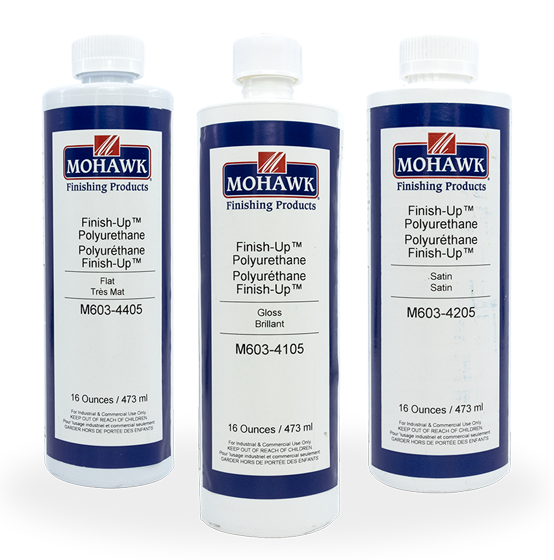 Finish Up is a waterborne (WATER CLEAR) user friendly wipe on finish.
Mohawk Finish-Up™ Polyurethane can be applied over repairs such as
Burn-Ins, Fil-Stik® Putty Stick fills, Blendal® Powders and Touch Up
Markers to seal in the repair, leaving a durable protective finish.
Apply over properly cleaned existing finishes to improve appearance
and durability. Finish-Up™ Polyurethane adheres well to most types of lacquers,
vinyl clads, and high pressure laminates as well as many other substrates.
Best of all, it is water based and has almost no odor.
The almost no odor feature makes Finish-Up™ Polyurethane the product of choice
where aerosols and other solvent based touch up finishes are not appropriate.
• Low VOC 380 g/l • Easy Wipe On application • Quick Drying • Good Flow characteristics • Good Durability
• Moisture & Alcohol Resistant • Water Clear • Excellent Adhesion • Won't Lift other finishes • Nonflammable

Enduro EXTENDER, Hot Weather Additive
Click Above for Data & Application Information

Water Base EXTENDER / Retarder
(The Hot Weather Additive)


General Finishes Enduro Extender (retarder) is a wetting additive
used to slow & increase the drying time of any water based stain, topcoat or glaze.

This additive is extremely helpful in managing too rapid drying
of waterborne finishing materials in very warm, dry or drafty conditions.
Interior & Exterior (can be mixed into any water base product)
Helps eliminate over-spray and ensure a smooth finish film.
Extender allows more working time and helps penetration for better adhesion in hot weather.

Available sizes: Pint Bottle (16 Oz.), 4 Ounce, Gallon

Enduro ACCELERATOR
Click Above for Data & Application Information
Enduro ACCELERATOR
for waterborne finishes

General Finishes Enduro Accelerator is an additive
that shortens the dry time for water base wood finishes.
Use to accelerate drying of waterborne finishes
in cool, humid and damp conditions.

Available:
PINT (16 Oz) Bottle, and Gallon



HIGH PERFORMANCE Waterborne Interior Polyurethane Topcoat
Click Above for Data & Application Information

HIGH-PERFORMANCE
™
Interior Top Coat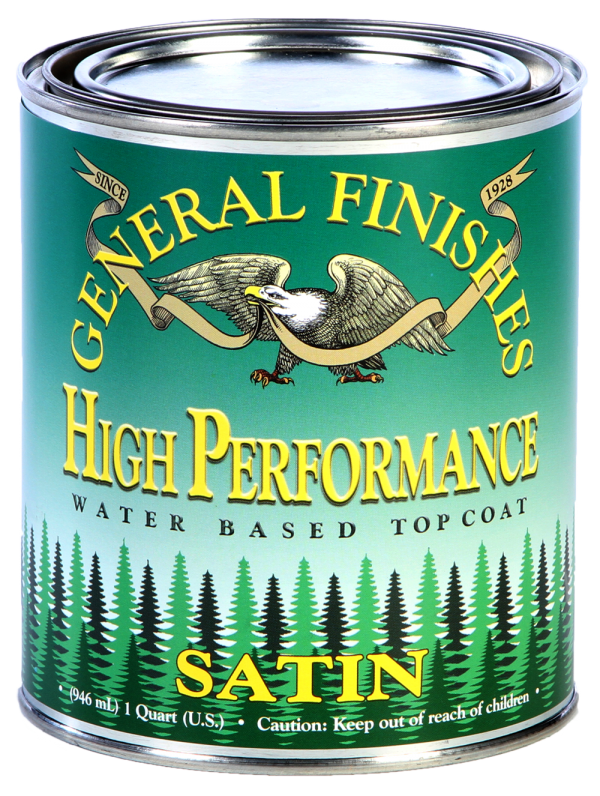 "High-Performance™ Interior Top Coat was voted as the hardest,
most durable consumer polyurethane top coat."
Winner of Fine Woodworking's 'Best Overall' Choice Award.
Application: Brush, Roller, or Spray
High-Performance Top Coat contains a UV Stabilizer to retard finish breakdown in sunlight.
With its pure polyurethane durability, this is a most durable product.
Color: Water White (Dries CLEAR).
Note: Water topcoats can pull tannin, stains, and dyes from surfaces that are not properly prepared.

ENDURO-VAR Water Borne Urethane Varnish
Click Above for Data & Application Information
ENDURO-VAR Water Borne Urethane Varnish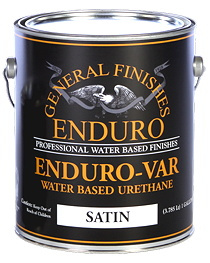 GENERAL FINISHES Enduro-Var is a self-cross-linking polyurethane
that looks more like an oil varnish than a water coating.
Enduro-Var is durable is a sprayable and brushable slightly amber varnish
suitable for INTERIOR residential projects such as cabinets and millwork.

Enduro-Var ADHERES WELL only over Water Stains, Water Dyes, and Raw Wood.
Use Enduro-Var over other surfaces at your own risk. It will adhere over an oil
stain, ONLY IF the stain is completely dry (minimum 4 days drying).

Available Sheens: Gloss, Semi-Gloss, Satin, and Flatt - Application: BRUSH, ROLL, or SPRAY
---------
Note: For High-Use Surfaces, General Finishes High-Performance Topcoat, Enduro Clear Poly,
and, Arm-R-Seal Topcoats are recommended on high-use surfaces such as kitchen table tops, kitchen cabinets,
or bath vanities.

General Finishes Water Based DYE Stains
Click Above for Data & Application Information
Water Based DYES
General Finishes DYE Stains penetrate deep into the wood to magnify the grain beautifully.


Water Based DYES provide more depth and color vibrancy than any stain.

DYES are excellent for highly figured woods like mahogany, walnut, or maple.
Dye stains can also be used as a toner when mixed into Water Based Topcoats.


Interior applications only. Available: Pints, Quarts, Gallons
DYE Colors:
(New Color) Pewter, Amber, Light Brown, Medium Brown, Dark Brown, Cinnamon, Vintage Cherry,
Merlot (dark wine red), Empire Red, Yellow, Orange, Blue, Green, Ebony, Reducer - DO NOT Add Water.
To maintain the DYE working characteristics, use the dye REDUCER to extend or lighten the color.

General Finishes Water Based WOOD STAINS
Click Above for Data & Application Information
Water Based Pigmented Wiping WOOD STAINS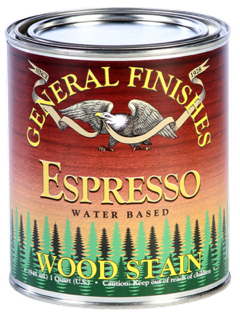 GENERAL FINISHES Water Based Wood Stains have all the
advantages
of oil based stains: they spread easily, can be repaired,
blend effortlessly and have plenty of open working time.
The thicker formula allows controlled penetration, which will reduce blotching
on softer woods such as Aspen, Pine, and Soft Maples.
• For Interior applications Only. • Apply by brush or spray.
Available: Pints, Quarts, (& on order Gallons)
Colors:
Natural, Country Pine, Antique Oak, Pecan,
Black Cherry, Walnut, Brown Mahogany, Espresso Not Pictured: Weathered Gray, Black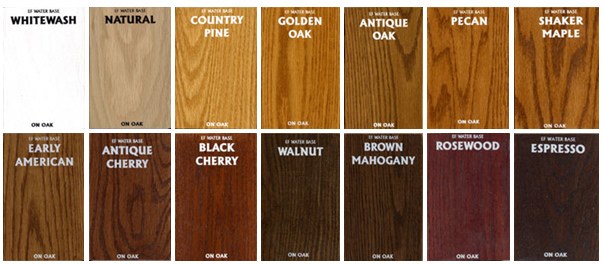 VAN DYCK Crystals / Genuine WALNUT CRYSTALS
Click Above for VAN DYCK Crystal mixing instructions
Van Dyck (Vandyke) Crystals, Genuine WALNUT CRYSTALS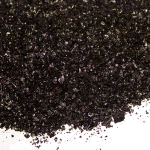 Walnut Crystals yield shades of Brown from a Light Straw to Deep Brown.
This traditional old-world dye is used to patinate or tone light coloured woods

and enhance rich tones of walnut and other dark toned timber.

Use on furniture, timber framing, woodwork, and small craft
to achieve a natural aged look.
An inexpensive and useful water Dye stain.


(not an aniline dye but,
Very Useful as a base tone
for intermixing with water based
aniline dyes)
DRY POWDERED TANNIN (Tannic Acid)
Click above for TANNIN Data Sheet
Dry POWDERED TANNIN
(Tannic Acid)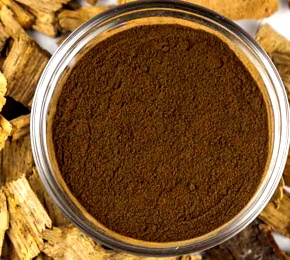 Tannic acid or tannin is present in woods like
Cherry, Oak, Walnut, and Mahogany.

Tannic acid can be applied to woods low in tannin
so chemical stains that require tannin content will react.
Potassium Dichromate, rust water and ammonia react with tannin
to yield rich wood tones.
Mix with hot water - Instructions included.

POTASSIUM DICHROMATE (Bichromate of Potash)
Click above:
Potassium Dichromate Data Sheet
POTASSIUM DICHROMATE
(Bichromate of Potash)




Potassium Dichromate Accelerates natural oxidation and yields instant

aging

.


A traditional wood finishers water soluble chemical stain reacts with the tannin
in tannin rich

woods.




Potassium Dichromate is used to age and darken (or dye stain)




Cherry, Mahogany, Oak or Walnut a range of rich warm aged tones.
Eco ORCHARD PAINT
Clink link above for more information

New -
Eco ORCHARD PAINT

Introducing Eco-Orchard Paint! -

Reflective White Natural Sun Block for Tree Trunks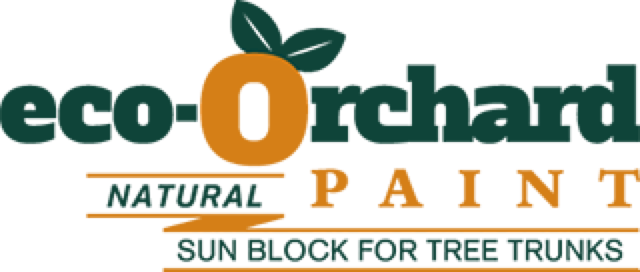 Eco-Orchard Paint provides an effective, ecologically safe solution
for preventing
sun-scald, not only on organic farms, but for anyone
interested in protecting their trees in the safest way possible.
Packaged in powder form to mix with water.
Fruit growers have long seen a need to protect tree trunks from the scalding sun.
During the heat of the day, trunks can expand, and then contract overnight in
the cooler air, sometimes splitting the bark and damaging the tree.
A solution to this is to paint the tree trunks white to reflect the sun. Sounds easy enough,
but organic farmers, in particular, have had a hard time finding the right product to
safely comply with the stringent regulations placed on them, and at the same time be durable,
long-lasting and will not wear down when it rains.
Not a wood finish but we are interested in preserving and protecting trees
that could become beautiful furniture or wood turning timber.