---
Shellac.net Wood Finish Supply & MeritIndustries.com
Home of: MohawkFinishSupply.com
Authorized Mohawk Distributor
Select Products for Furniture & Cabinet Finishes, Touch-Up, Repair, Maintenance
• • •
New Hours Visit Our Showroom 9:00 - 4:00 Monday - Thursday 2465 Second Street, Napa Ca 94559
Thank You for your support, we appreciate your business, Ron & Pete.
---
---
HARDWARE CLEARANCE
---
NEWS Blog - Subscribe to our News & Notes

---
HANGER BOLTS
HANGER BOLTS
-- ON SALE --

The pointed end of hanger bolt screws into a pilot hole
(of the screws minor diameter) in a wooden member.
Deep screw threads bite into the wood to eliminate stripping
and pull-out problems. The wood screw can be screwed into the leg
and the bolt is attached to the hanger plate which is fixed to the bottom of the wood frame of the furniture.
Many furniture legs are most easily attached with the use of hanger bolts and metal plates.

The machine threaded
end (5/16 x 18) accepts a Nut, T-Nut, or Threaded Insert.
TABLE LEAF PINS, WOOD
WOOD TABLE LEAF PINS

-- ON SALE --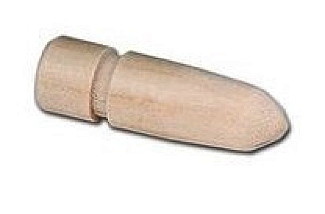 Wooden table pins
3/8 in. diameter.


TABLE LEAF PINS - Plastic
TABLE LEAF PINS -- ON SALE --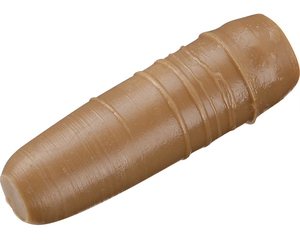 Plastic Table Pin 5/16 Dia. x 31/32

• Tan polyethylene pins with glue-retainer ribs
• Will not shrink swell or rust • Smooth and self-lubricating
• Size: 5/16" diameter x 1" long
DRAWER OUTSTOPS
DRAWER OUTSTOPS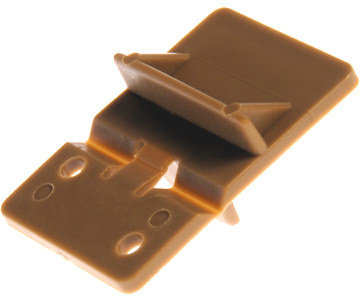 Drawer Out-stops mount on the back of a drawer
to prevent its being pulled out accidentally.

To remove the drawer, tip the outstop forward and slide the drawer out.
To reinsert, push the drawer all the way in and the outstop will snap into position.


METAL CASTER BUSHINGS for WOOD
METAL CASTER BUSHINGS
-- Clearance SALE --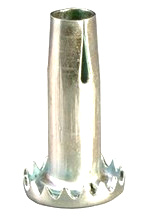 Used for Inserting Casters into wood.

3/8 in. OD metal socket accepts casters with a 5/16 inch diameter "W"stem.
• Fits in a 3/8 diameter hole. • Bushing 1.25 in. overall length
• Use 1&9/16 in. hole depth for stem clearance.

BED FRAME CASTERS (Rug Rollers)
BED FRAME CASTERS 'Rug Rollers'
With or Without Brea

k
-- Clearance SALE --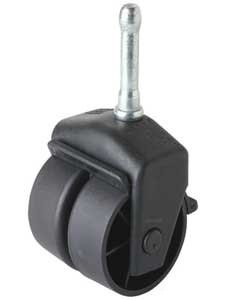 Bed Frame Casters (Rug Rollers)


• 2 in. Wheel
• 2 1/4 in. wide


• 3/8" Diameter Stem

& Length 1-9/16"

Select:
Set of 2 or Set of 4 with Brake
Set of 2 or Set of 4 NO Brake
Set of 4, Two with Brakes & Two with No Brake