---
Shellac.net Wood Finish Supply & MeritIndustries.com
Home of: MohawkFinishSupply.com
Authorized Mohawk Distributor
Select Products for Traditional Furniture Finishing, Touch-Up, Repair and Maintenance
---
Our showroom is now open - New Location - 2465 Second Street, Napa Ca 94559
Thank You for your support, we appreciate your business. Ron, Pete & Shannon
---
---
NEW Items & Additions
---
NEW !
Selected products recently added that you may find useful.
---
METALLIC Color Aerosols
METALLIC Aerosols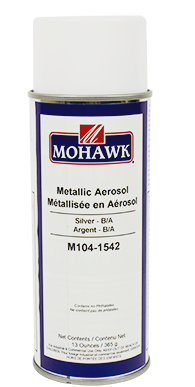 Opaque Solid Metallic Colors.
For use on metal, wood, ceramics, picture frames, sculptures.
For best results use over a White or Black primer / undercoater.
For interior use only.
Net Wt. 13 oz.
| | | | |
| --- | --- | --- | --- |
| ANTIQUE GOLD | RICH PALE GOLD | BRIGHT GOLD | SILVER |
Dewaxed BONA / MAROON Shellac (Red / Brown GARNET Toned)
Dewaxed Flake
-
BONA / MAROON
Red / Brown Toned (some label as GARNET)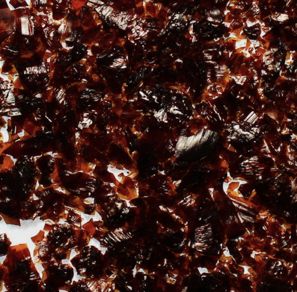 Use BONA / MAROON on Mahogany, Cherry, Rosewood,
and similar toned woods to enhance the warm tones. An excellent tone
for antiques or to make a Dewaxed SEALCOAT primer / under-coater
or transitional coating between dissimilar finish materials.

Intermix the liquid BONA / Maroon with other liquid shellacs
to adjust color to create a variety of warm rich tones.
(Maroon is sometimes sold as Garnet)

••• NEW Variety ••• SHIPPING NOW

DESIGNER Series STAINS • UPS Ground Only •
Click above for data & application information
DESIGNER
Series STAINS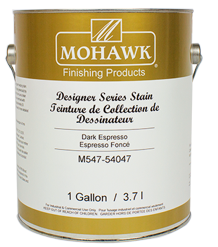 Mohawk Designer Series Stains are unique Dye with Stain colors
that enable deep, rich, intense color development in one application
that previously may have taken multiple color steps to achieve.
These rich Dye / Stain formulations can be sealed
in as little as 30 minutes under good drying conditions.

Designer Series products may be blended together to create custom colors.
M547-54016
Kona



M547-54026
Cinnamon

M547-54036
Dark Mocha


M547-54046
Dark Espresso



M547-54056
Russet



M547-54066
Nottingham

M547-54076
Driftwood

M547-54086
Weathered Gray
Note: Colors are approximate representations of actual colors using modern process techniques.
Color Guide variations (due to printing processes & display screens) may occur.

Eco ORCHARD PAINT
Clink link above for more information

New -
Eco ORCHARD PAINT

Introducing Eco-Orchard Paint! - Reflective White Natural Sun Block for Tree Trunks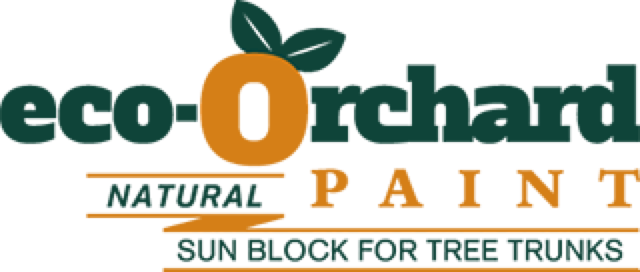 Eco-Orchard Paint provides an effective, ecologically safe solution
for preventing
sunscald, not only on organic farms, but for anyone
interested in protecting their trees in the safest way possible.
Packaged in powder form to mix with water.
Fruit growers have long seen a need to protect tree trunks from the scalding sun. During the heat of the day,
trunks can expand, and then contract overnight in the cooler air, sometimes splitting the bark and damaging the tree. A solution to this is to paint the tree trunks white to reflect the sun. Sounds easy enough, but organic farmers,
in particular, have had a hard time finding the right product to safely comply with the stringent regulations placed on them, and at the same time be durable, long-lasting and will not wear down when it rains.
Not a wood finish but we are interested in preserving and protecting trees
that could become beautiful furniture or wood turning timber.
This is why we offer Eco-Orchard Paint used by California Certified Organic Farmer members.

Brush, Golden Taklon Synthetic Bristle - 2700 series
BRUSH, Golden Taklon
- 2700 series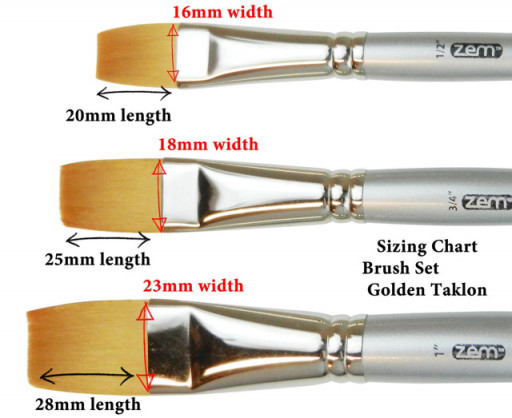 • Wood Handles 5"- 6" - Metallic lacquered silver color.


• Glued, and crimped to brush ferrules for no loose connections.
• Total brush length 7" to 8..55" depends on size.
• Set of 3 = 1/2, 3/4 & 1 inch
• Set of 4 includes Set 3 & the NEW 1-1/2 inch bush
--- The New 1-1/2 inch Wide is not shown ---

Aerosol, ULTRA® FLO CLEARS • UPS Only •
for More Information: Click Above

ULTRA® FLO CLEARS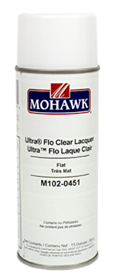 IDEAL for sealing in spot repairs

Formulated with special resins and solvents to provide a finish film free of orange peel.
Little or no over-spray when used over spot repairs on an existing lacquer finish.
Saves time, as the finish film will not require sanding or rubbing.

Net Wt. 13 oz.
GOOF OFF - Aerosol, 12Oz • UPS Only •
Click above for How to
Use

GOOF OFF - PRO STRIPPER -
Aerosol -- Clearance SALE --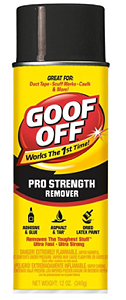 • Perfect for refinishing furniture and floors
• Cuts through old paint, stains, varnishes, UV coatings and adhesives
• Breaks down the toughest materials to make removal quick, easy, and complete
Removes: adhesives & glue, crayon, pen & marker, gum, scuff marks, stickers & decals,
asphalt & tar, dried latex paint, duct tape, caulk, tree sap, candle wax and more
Ideal for all kinds of hard surfaces such as metals, glass, brick, wood, concrete,
grout, fiberglass, hand tools and most automotive surfaces.

Goof Off works faster and better than other removers – use it when all else fails.
Note: on Fabrics & Rugs, Test for color fastness.

12Oz Aerosol Only $1.00 each by the case of 6 (Limited to stock on hand)


DURACOAT Pre-Catalyzed Lacquer • UPS Ground Only •
DuraCoat PRE-CATALYZED LACQUER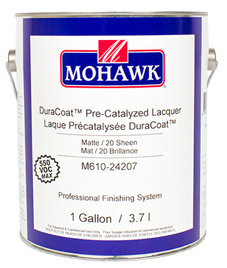 Mohawk DuraCoat® Pre-Catalyzed Lacquers are premium quality finishes
for furniture, kitchen and bath cabinets, and for mill-work.

DuraCoat® feature high solids, moisture resistance, good flexibility,
mar resistance, with more durability than regular nitrocellulose lacquers.

When used over our vinyl sealer or high solids pre-catalyzed sealer,
DuraCoat® produces an exceptional Cabinet finishing system and passes KCMA testing.
550 VOC Compliant. -- Solids 25%.
CAB/ACRYLIC CLEAR TOPCOAT Lacquer
CAB/Acrylic CLEAR TOPCOAT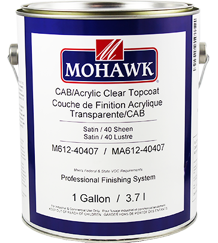 Mohawk CAB (Cellulose Acetate Butyrate) Acrylic Topcoat
is a 275 VOC
maximum compliant, self-sealing coating that provides a clear,

non-yellowing film that is perfect to topcoat interior wood surfaces.
It is the best choice for light colored stains and may be applied
over pigmented lacquer colors because it does not yellow with age.

• Passes KCMA standard testing and works great on cabinets
• Will not yellow or amber
• No re-coat window or pot life
• No mixing or reduction necessary
• Fast drying
Aerosols, Perfect Blend WATERBORNE LACQUERS
Perfect Blend WATERBORNE LACQUERS - New !

Perfect Blend is a water-based acrylic lacquer featuring fast dry
and very low odor that is HAPS free. It displays excellent adhesion
over waxed and polished surfaces and areas contaminated with silicone.
Perfect Blend® Waterborne Lacquer features a soft spray, low film build,
and fine atomization resulting in virtually no overspray, little bounce-back,
good flow-out, and a strong ability to blend in with the surrounding surface.
Ideal for touch-ups where odor may be an issue,
especially restaurants, offices, homes and hotels
• Soft spray and fine atomization.
• Virtually no overspray, little bounce and excellent flow out
• Superior blend with surrounding area, no touch-up halo effect
• Excellent adhesion over waxed and polished surfaces.

- Net Wt. 13.5 oz

Wiping WOOD STAIN • UPS Only •
Click Above for application information

WIPING WOOD STAIN
- The same formula previously labeled H.BEHLEN 15 Min Stain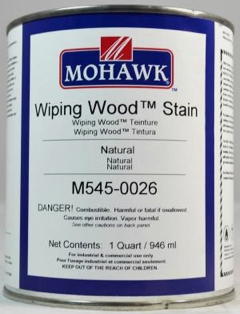 Mohawk Pigmented Wiping Wood Stains are semi-transparent, pigmented,
solvent-based stains that are non-grain raising, fade resistant, easy to stir,

soft-settling formulas. Allow 30 minutes drying time before a lacquer
sealer or topcoat can be sprayed. Apply by spray, brush or cloth.
Pigmented Wiping Stains are easier to control because there's less lapping.
An ideal uniforming stain when applied over NGR Dye stains prior to sealing.

A dark color tone may be lightened with use of Wood Stain Reducer S-15.

This stain will not bleed through the finish. Virtually any finish can be applied
over Wiping Wood™ Stain: lacquer, shellac, varnish, polyurethane,
acrylics and many others.

Note:
Maintain the working characteristics of the stains by using the M545-0106 - Stain Base
to lighten or extend the stain color.
Avoid thinning Wiping Wood Stains with solvents.
One Quart - Also Available In Gallons (Please Phone for gallon orders)

Ex. Dark Walnut
M545-2096


Med Brown Walnut
M545-2076


Medium Walnut
M545-02056


Burnt Umber
M545-14356


Raw Umber
M545-01436


Black
M545-2246


Natural
M545-0026


Light Golden Oak
M545-4156


Dark Golden Oak
M545-2206


Jacobean (Oak)
M545-10046


Weathered Oak
M545-10036


Shale Grey
M545-10016


Dk Red Mahogany
M545-2276


Brown Mahogany
M545-2296


Perfect Brown
M545-2496


Brown Maple
M545-2366


Cherry
M545-4086


Antique White
M545-4126

Note:The Pure WHITE # M545 -2026 is not shown on the above color guide

LACOVER PADDING FINISH • UPS Only •
Click above for Data & Application Information

LACOVER PADDING FINISH

For spot color repair and refinishing.
The most widely used "French Polish" padding finish in the world.
Specially formulated for use with Mohawk Blendal® Powder Stains.
Compatible with most known finishes.
In one operation, the stain and finish can be replaced on worn or bare spots.
Available in two solids #30 & #50. Use the #30 Solids when a minimum build is desired.
The higher the solids #50, takes less time to build a finish and complete the job.
Also recommended for leather and vinyl. "Highlight" effects can be created
on wood, leather or vinyl materials with this method Lacover® Padding Finish
imparts new life to leather, prevents cracking and drying out.

MOHAWK BLENDAL® STICKS - Sets of 12
Click Above for Set Color Listing

MOHAWK Blendal® Sticks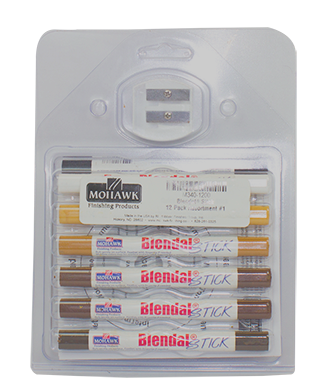 MOHAWK Blendal® Sticks are used to add or alter color
when
repairing and touching up wood. Blendal® Sticks allow

quick color replacement on raw or finished edges
and flat surfaces.
Note: these are NOT a fill stick. More like a soft crayon,
Blendal's are made to apply color.
We think of them as Touch-Up powders in a crayon format,
excellent for use on site, no brush or liquids needed.

Colors may be blended to accomplish a perfect match.
Top coat with appropriate sheen aerosol to lock-in the color repair.

Sharpener included in each assortment. -- $4.00 each in a set of 12
Click on a item line below to see the Color List for the set.

FNISH UP™ Polyurethane
Click above for Data & Application Information

FNISH-UP™ Wipe-On Polyurethane
(Waterborne Wipe On)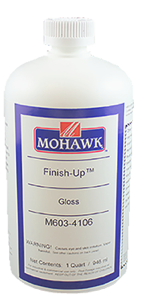 Finish Up is a waterborne (WATER CLEAR) user friendly wipe on finish.
Mohawk Finish-Up™ Polyurethane can be applied over repairs such as
Burn-Ins, Fil-Stik® Putty Stick fills, Blendal® Powders and
Touch Up Markers to seal in the repair, leaving a durable protective finish.
Can be applied over properly cleaned existing finishes to improve appearance and durability.
Finish-Up™ Polyurethane adheres well to most types of lacquers, vinyl clads, and
high pressure laminates as well as many other substrates.
Best of all, it is water based and has almost no odor.
The almost no odor feature makes Finish-Up™ Polyurethane the product of choice
where aerosols and other solvent based touch up finishes are not appropriate.


• Low VOC 380 g/l • Easy Wipe On application • Quick Drying • Good Flow characteristics • Good Durability
• Moisture & Alcohol Resistant • Water Clear • Excellent Adhesion • Won't Lift other finishes • Nonflammable

GRAY Burn-In Sticks & Black
Merit Burn-In Sticks
,
GRAY
Tones & BLACK
Burn-In / Patch Sticks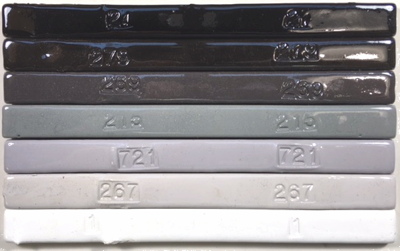 New !
Gray Tones
The range of gray MERIT Burn-In patch sticks,
when melted, may be intermixed or blended
with white or black to achieve intermediate tones.

Gray Tone Set ($3.32 each) of 6, includes 5 Grays & Black

To order by the Dozen -
Select Color Number
on the Color Number List
Note: #1 Pure WHITE shown for reference

Colors: Top To Bottom:
27 - BLACK, 279 - DEEP SHADOW (Almost Black),
269 - MEDIUM GRAY (Nebulus),
215 - LIGHT STORM GRAY
, 721 - PALE LIGHT GRAY (Pebble), 267 - LIGHT ASH GRAY, (reference 1 - White)
GRAY Fil-Sticks

GRAY FIL-STICKS
Quickly and easily eliminate scratches, nicks or abrasions on wood furniture,
picture frames, plastics and paneling with these semi-hard filler sticks.
No heat or special tools required. Simply rub the wax stick in damaged areas to fill.
Scrape excess filler off using a credit card to leave an even, smooth surface.
Fil-Sticks work well on most wooden surfaces in low use areas.
Fil-Sticks can be protected with aerosols or other top coatings.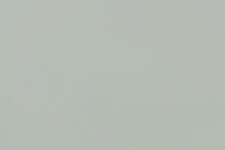 PEBBLE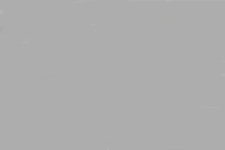 NEBULOUS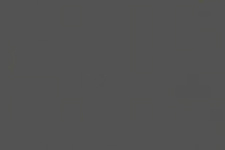 GUN METAL
GRAY Background Touch-Up MARKERS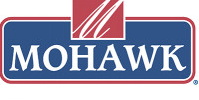 Background - GRAY Touch-Up MARKERS
Ultra Mark Wood Marker for Paint or Stain
• Use these markers to replace the color of worn or damaged areas
• Contains light fast pigments that seal, stain and finish Ideal for edges and scratches
• Compatible with all types of finishes, including painted furniture
GRAY TONES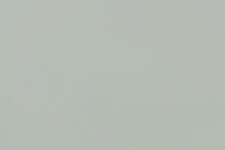 PEBBLE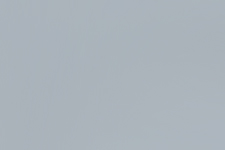 ASH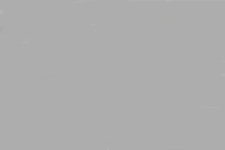 NEBULOUS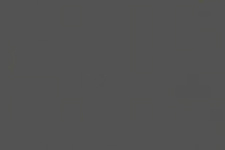 GUN METAL

SHARKEY

Midnight Mystique
BOWLING ALLEY WAX