Shellac.net

Wood Finish Supply
/ MERIT Industries.com
Select Products for Traditional Furniture Finishing, Touch-Up, Repair and Maintenance
---
GUITAR & STRINGED INSTRUMENT Finishing
---
Guitar

and

Stringed Instrument


Finishing Materials
---

GUITAR FINISHING KIT
---
VINYL CLEAR LACQUER SEALERS • UPS Ground Only •
Click link above for Data Sheet
VINYL Clear LACQUER SEALER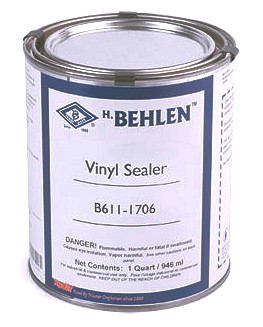 Vinyl develops an excellent moisture resistant barrier for the wood substrate,
and provides a good tough base for all Behlen lacquer finishes.
Vinyl Sealer is offered in a ready to use formulation that needs no further reduction or catalyst.

Note: Vinyl Sealer may be applied over raw wood or filled and stained substrates.

STRINGED INSTRUMENT LACQUER
click above:
Label Text & Application Information
STRINGED INSTRUMENT Lacquer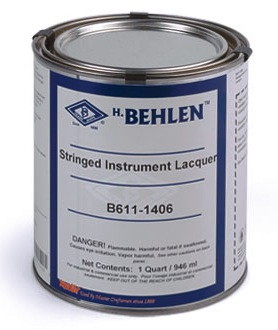 is a high quality nitrocellulose lacquer specifically designed for wooden stringed instruments.
Stringed Instrument Lacquer allows for the special expansion and contraction that
occurs due to the unique construction of stringed instruments.
NOTE:
Stringed Instrument Lacquer must be applied over Behlen Vinyl Sealer


in order to assure its unique film building and special finish characteristics.
Also available for Aerosol Application
Qualalacq Lacquer REDUCER (Thinner) • UPS Only •
Qualalacq™ Lacquer REDUCER (LACQUER THINNER)

A special blend of solvents formulated for thinning nitrocellulose lacquers.
Use to thin:
• Qualalacq™ Sanding Sealer
• Vinyl Sealer
• Qualalacq™ Lacquers
• Stringed Instrument Lacquer.
Thinner improves flow of lacquers and adjusts viscosity for the spray equipment used.
(Avoid using more than 15 % by volume of the lacquer)
Aerosol - GUITAR TONER Lacquers • UPS Ground Only •
GUITAR TONER Lacquers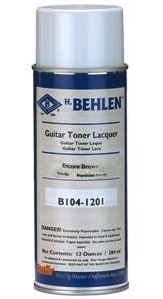 are used to add shading effects to the guitar.
Made from fade resistant dyes in lacquer, they apply transparent color so the beauty of the wood shows through, yet they are strong enough that several coats will create the dark sunburst effect that is so popular on guitars. Starcast Amber applies the basic light tone colors of the guitar. Encore Brown is used to tone the body sides of acoustic guitars, which are typically darker than the soundboard.


New DEEP RED
B104-1203
is used on guitars, stringed, and percussion instruments.
Use to tone edges or create a solid opaque Red color with a few more coats.
Shellac.net Wood Finish Supply / MERIT Industries.com
2325 #A First St. Napa CA 94559
rev. 1/25/17
---
---





Email: orders@shellac.net ... to: Ordering Information ... Privacy Policy
---
---