Shellac.net

Wood Finish Supply
/ MERIT Industries.com
Select Products for Traditional Furniture Finishing, Touch-Up, Repair and Maintenance
---
SOLVENTS, Thinners, Reducers
---
Qualalacq Lacquer Reducer / THINNER • UPS Only •
Qualalacq™ Lacquer REDUCER
(Lacquer Thinner)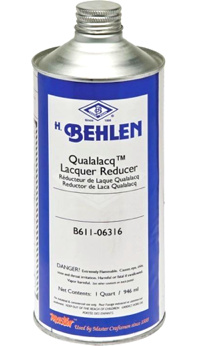 A special blend of solvents formulated for thinning nitrocellulose lacquers.

Use to thin:
• Qualalacq™ Sanding Sealer
• Vinyl Sealer
• Qualalacq™ Lacquers
• Stringed Instrument Lacquer.

Thinner improves flow of lacquers and adjusts viscosity for the spray equipment used.

(Avoid using more than 15 % by volume of the lacquer)

VULPEX, Non-Foaming, Acid-Free, Germicidal CLEANER
Click above for Instructions
VULPEX CLEANER Liquid Soap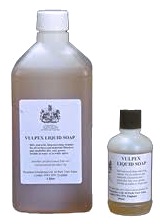 Vulpex is a safe cleaner for leather, furniture, carpets, oil paintings,
armour, precious metals, shell, marble, feathers, costumery, and stone.
Vulpex rinses away completely. Not harmful to health or property.

Since its introduction in 1970, its extraordinary versatility has made
Vulpex a popular and indispensable medium in all branches of professional
restoration and conservation of fine arts and historic items.

Vulpex is supplied as a concentrate and must be mixed with water
or solvent
(Stoddard's / mineral spirit) prior to use.
Shellac.net Wood Finish Supply / MERIT Industries.com
2325 #A First St. Napa CA 94559
Assistance in placing your order: 877-245-5611
rev.3/10/18
---
---





Email: orders@shellac.net ... to: Ordering Information ... Privacy Policy
---
---