Shellac.net

Wood Finish Supply
/ MERIT Industries.com
Select Products for Traditional Furniture Finishing, Touch-Up, Repair and Maintenance
---
HIGH PERFORMANCE Interior Polyurethane Topcoat
---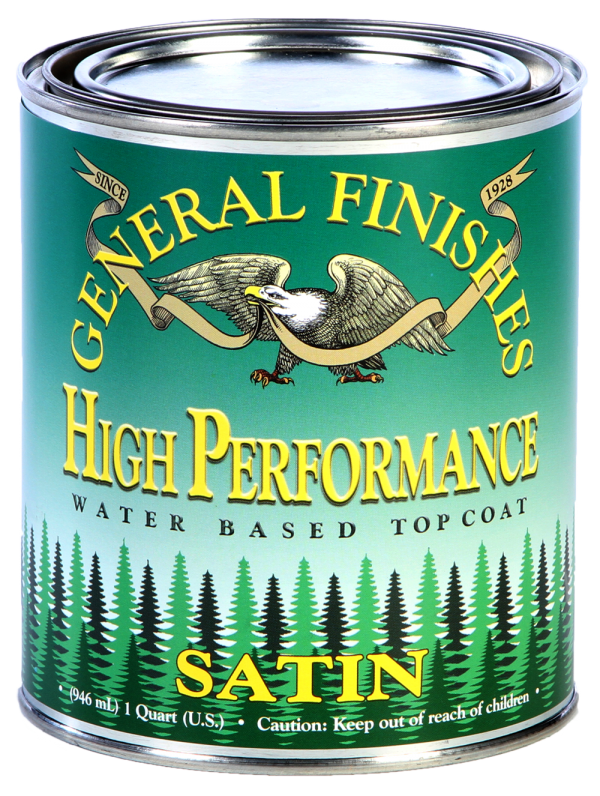 GENERAL FINISHES
High-Performance™ Interior Water Based Topcoat
Winner of Fine Woodworking's Best Overall Choice Award, High-Performance Topcoat
was voted as the hardest, most durable consumer polyurethane topcoat.
Available: Pints, Quarts, Gallons, 5 Gallon pails (on order)
Coverage: Quart, 150 Sq. Ft. -- Gallon, 600 Sq. Ft.


Water Based
Sheens:
Gloss, Semi-Gloss, Satin, Flat
Product Formulation: NON Ambering Urethane / Acrylic Blend

Interior Applications ONLY
Recommended Application: 3 coats
Application by: Brush, Roller or Spray
Spray Tip Sizes: HVLP .043-.051 Medium Air Cap

DRY TIMES - dependent on environmental, temperature, humidity & air flow
Touch: 30 min.
Recoat: 2 hrs.
Before Light Use: 7-10 days
Until Cured: 21 days

DURABILITY
Durability (Highest, High, Medium, Low): High
Hardness (Koeing): 59
Wear (Taber): 34.4 mg loss
Water (5 max): 4
Chemical (105 max): 93

VOC: Low <155 g/L - High <171 g/L
Viscosity: 50-60 sec

APPLICATOR CLEANUP:


Warm, soapy water.
For best results, clean all equipment with General Finishes Brush & Gun Cleaner.
DRY TIME AND CURE TIME:




Light use (7-10 days), Regular use (21 days) under ideal conditions (70 degrees and 70% humidity).


Good ventilation, air movement and higher temperatures will accelerate dry time. Cooler temperatures will slow cure time. Cure time is the amount of time needed for the finish on a piece to reach maximum hardness and be ready for normal use. This is different than "dry time."


During the curing stage, treat your project with special care. Avoid placing heavy objects on it.





WARNING:
TEST FOR COMPATIBILITY WHEN USING THIS PRODUCT WITH PRODUCTS FROM OTHER BRANDS.
General Finishes products should be tested to your complete satisfaction before using. General Finishes will not be responsible for any failure if our products are used in conjunction with other brands of finishes. We do not test General Finishes products with those of another manufacturer and will not accept liability if there is a compatibility issue.
---
Shellac.net Wood Finish Supply / MERIT Industries.com
2325 #A First St. Napa CA 94559
rev.2/3/18
---