---
Shellac.net Wood Finish Supply & MeritIndustries.com
Home of: MohawkFinishSupply.com
Authorized Mohawk Distributor
Select Products for Traditional Furniture Finishing, Touch-Up, Repair and Maintenance
• • •
Visit Our Showroom, 2465 Second Street, Napa Ca 94559
Thank You for your support, we appreciate your business. Ron, Pete & Shannon
---
---
Quick Fill® Burn-In Sticks, Complete Set of 12
---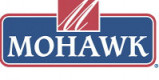 Quick Fill® Burn-In Sticks,
Complete Set of 12
The Quick Fill Low Sheen filler is designed to fill nicks, dents, and scratches,
it's the perfect filler for floors, cabinetry, vinyl wrapped products and photo processed laminates.
Quick Fill® is applied using the Battery Powered Burn-In Knife or Micro Therm™ Flameless Heat Gun.
Level without the use of burn-in knives or sandpaper,
simply scrape away excess with a leveler (credit) card.
• Low sheen
• Quick simple application.
• Use for floor nail holes and other small defect repairs.
• Perfect for production, field service technicians, cabinet & floor installers.
• Quick Fill® Burn-In Stick, WHITE
• Quick Fill® Burn-In Stick, LIGHT GOLDEN OAK
• Quick Fill® Burn-In Stick, CINNAMON SUGAR
• Quick Fill® Burn-In Stick, CHERRY
• Quick Fill® Burn-In Stick, NUTMEG
• Quick Fill® Burn-In Stick, HEARTWOOD CHERRY
• Quick Fill® Burn-In Stick, LIGHT RED MAHOGANY
• Quick Fill® Burn-In Stick, DEEP MAHOGANY
• Quick Fill® Burn-In Stick, RED BROWN MAHOGANY
• Quick Fill® Burn-In Stick, TRUE BROWN
• Quick Fill® Burn-In Stick, BLACK
• Quick Fill® Burn-In Stick, EXTRA DARK WALNUT
---