---
Shellac.net Wood Finish Supply & MeritIndustries.com
Home of: MohawkFinishSupply.com
Authorized Mohawk Distributor
Select Products for Furniture & Cabinet Finishes, Touch-Up, Repair, Maintenance
• • •
Visit Our Showroom, 2465 Second Street, Napa Ca 94559
Thank You for your support, we appreciate your business, Ron & Pete.
---
---
QUICK FILL® BURN-IN STICK - Assortments
---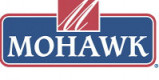 Quick Fill® Burn-In Sticks,
Complete Set of 12
The Quick Fill Low Sheen filler is designed to fill nicks, dents, and scratches,
it's the perfect filler for floors, cabinetry, vinyl-wrapped products, and photo-processed laminates.
Quick Fill® is applied using the Battery Powered Burn-In Knife or Micro Therm™ Flameless Heat Gun.
Level without the use of burn-in knives or sandpaper,
simply scrape away the excess with a leveler (credit) card.
• Low sheen
• Quick simple application.
• Use for floor nail holes and other small defect repairs.
• Perfect for production, field service technicians, cabinet, and floor installers.

---