---
Shellac.net Wood Finish Supply & MeritIndustries.com
Home of: MohawkFinishSupply.com
Authorized Mohawk Distributor
Select Products for Furniture & Cabinet Finishes, Touch-Up, Repair, Maintenance
• • •
Visit Our Showroom, 2465 Second Street, Napa Ca 94559
Thank You for your support, we appreciate your business, Ron & Pete.
---
---
HARD FILL - FLOOR INSTALLERS KIT
---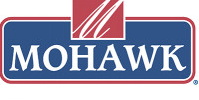 HARD FILL - FLOOR INSTALLERS KIT - Contents List

• Kit includes Carry Case with 20 Hard Fill colors, Cordless Burn in Tool (Batteries Included),
Cabinet Scraper, Hard Fill Leveling Tool, Abrasives, 3 Brush Tip Graining Markers.
• Twenty colors selected specifically for the hardwood flooring industry, with over 100 colors available.
• Professional Grade, Ideal for Installers and Repair Technicians.
• Suitable for repairing countertops, Hardwood floors, and Laminate floors.
• 20 Hard Fills 3in. Sticks
• Non-Woven Hand Pad
• Hard Fill Leveling Tool
• Hard Fill Scraper
• Sandpaper
• Lint Free Cloth
• Battery Operated
Burn-In Knife
• Finish & Filler Scraper
• 3 Brush Tip Markers
• Carrying Case
• Instruction Sheet

CLEAR
M310-0901


WHITE
M310-0202


DARK GRAY
M310-0009


BLACK
M310-0224


OAK HICKORY CIDER
M310-4054


OAK Hickory Lt. Natural
M310-4038


BUCKSKIN
M310-0200


MAPLE Caramel TOFFEE
M310-2294


Trans. Green BROWN
M310-0032


COFFEE MAPLE
M310-0190



COLONIAL MAPLE
M310-0240




AMERICAN WALNUT
M310-0156



SALEM MAPLE
M310-4006




CHERRY AUTUMN
M310-0267



MEDIUM OAK
M310-2052


VAN DYKE BROWN
M310-1478


CHERRY
M310-0408


ANTIQUE OAK
M310-1521


BLACK FOREST
M310-0185


CHOCOLATE
M310-0145

Note: Colors are approximate representations of actual colors using modern techniques. Variations may occur.

---

Color Listing - M310-9991 Hard Fill Flooring Kit
M310-0901 - Hard Fill, CLEAR 901
M310-0202 - Hard Fill, WHITE 9010
M310-0009 - Hard Fill, DARK GREY 7040
M310-0224 - Hard Fill, BLACK 9005
M310-4054 - Hard Fill, OAK HICKORY CIDER 160
M310-4038 - Hard Fill, OAK HICKORY LT. NATURAL 154
M310-0200 - Hard Fill, BUCKSKIN
M310-2294 - Hard Fill, MAPLE CARMEL TOFFEE 161
M310-0032 - Hard Fill, TRANS GREEN BROWN 303
M310-0190 - Hard Fill, COFFEE MAPLE
M310-0240 - Hard Fill, COLONIAL MAPLE 138
M310-0156 - Hard Fill, AMERICAN WALNUT 49401
M310-4006 - Hard Fill, SALEM MAPLE 143
M310-0267 - Hard Fill, MEDIUM CHERRY AUTUMN
M310-2052 - Hard Fill, MEDIUM OAK 48801
M310-1478 - Hard Fill, VAN DYKE BROWN 49701
M310-0408 - Hard Fill, CHERRY 48201
M310-1521 - Hard Fill, ANTIQUE OAK 122
M310-0185 - Hard Fill, BLACK FOREST
M310-0145 - Hard Fill, CHOCOLAT

---