---
Shellac.net Wood Finish Supply & MeritIndustries.com
Home of: MohawkFinishSupply.com
Authorized Mohawk Distributor
Select Products for Furniture & Cabinet Finishes, Touch-Up, Repair, Maintenance
• • •
New Hours Visit Our Showroom 9:00 - 4:00 Monday - Thursday 2465 Second Street, Napa Ca 94559
Thank You for your support, we appreciate your business, Ron & Pete.
---
---
TOUCH-UP MARKERS & FIL-STICKS
---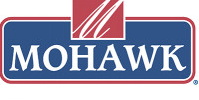 Premier
---
'Scratch Remover' TOUCH-UP MARKERS
incorporate a capillary chisel style felt tip. Touch Up Markers permanently color blemishes,
minor scratches, and stain wood and other substrates.
VALVE Style MARKERS
Valve Action Stain markers stain and seal scratches, worn spots on furniture, wall paneling,
picture frames, and leathers.The valve also allows the dispensing of thicker pigmented fluids
which are necessary in the whites, off-whites and opaque colors. Shake Well for use.

FIL-STICKS hide scars, scratches, gouges, and deep abrasions on furniture,
picture frames, hard leather surfaces, plastics, and paneling.
Fil-sticks are rub-on wax & resin filler formulated to accept any type of top coat finish.
A slight warming of the stick helps application, especially in cool environments.
---
WOOD GRAIN FILLERS • UPS Ground Only •
WOOD GRAIN FILLER
(Paste Wood Filler)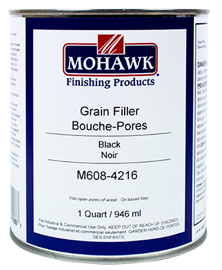 A classic Solvent based formula, compatible with almost all sealers and topcoats.
Mohawk Grain Filler is used for filling open grained woods.
A fine blended mixture of silica, pigments, provides a smooth,

glass-like surface for subsequent finishing coats.

Must be thinned with Filler Reducer (depending on the wood grain) for use.
Finer grained woods will require a thinner mix than more open grained species.

Use over a
wash coat of sealer. Tint or tone with oil colorants.

••• Our Grain Filler Scraper / Leveler is advised for even filling.
A 24-hour dry time is necessary before top-coating.
In general, a ratio of 4 parts Grain Filler to 1 part Reducer is recommended.
- Quart Cans
Natural
B744-0416
M608-4206


Med Brn Walnut
B744-1156
M608-4226
Mahogany
B744-1256
M608-4236
Black
- - -
M608-4216

Please See: Grain Filler Instructions: Printer Friendly PDF file

WATER BASED Paste Wood Filler / GRAIN FILLER
Water Base Grain Filler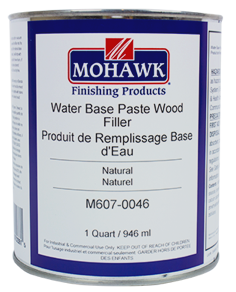 Mohawk Water Base Grain Filler has been designed to create a professional smooth,
closed grain surface on open grain woods like oak, mahogany and cherry.
It applies easily,
levels smoothly, dries quickly (usually in 2 to 3 hours), excellent
for filling end grain, and sands to a finishing grit smoothness.
Accepts any waterborne or solvent base stain or finish.
Allow overnight dry time if using solvent base stains and finishes.
Mohawk Water Base Paste Wood Grain Filler is environmentally friendly.
It is low in VOC's, nonflammable, and cleans up with warm water and detergents.
Use waterborne or UTC pigments to make additional color tones.
-- Quarts.
AQUA COAT CLEAR Wood Grain & Pore FILLER
Click above for Application and Use Directions
AQUA COAT Clear Wood Grain & Pore Filler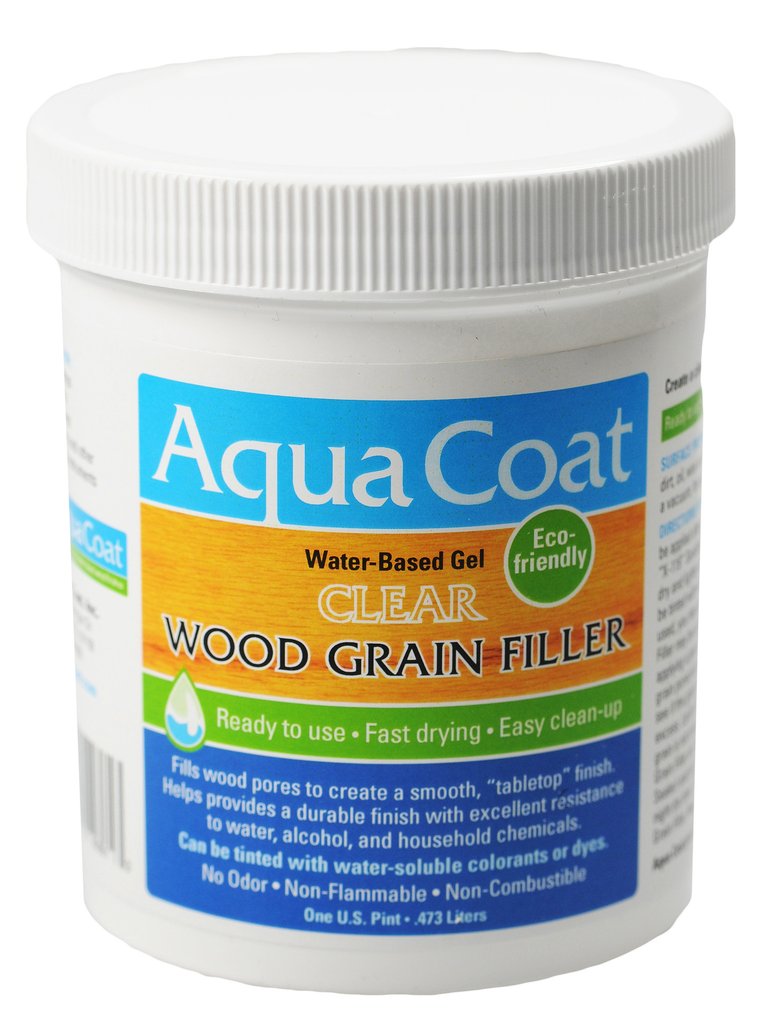 Easy-to-sand clear gel wood grain filler for filling the grain and pores
in woods (such as oaks, ash, and hard-to-fill woods).

Aqua Coat Clear Grain Filler is a completely transparent paste filler.
The slick paste goes on easily, scrapes off cleanly, and dries clear for a
glass smooth guitar or piano style finish. Clear Grain Filler is ideal for
filling grain & pores without adding color to the wood.
Used by:
• Furniture Crafters
• Luthiers / Guitar Makers
• Gun Stock Finishers
• Piano Restoration
• Furniture Refinishing
• Cabinet Makers & Re-finishers
Aqua Coat Wood Grain & Pore Filler
is the ideal CLEAR filler on:
• Tabletops
• Pianos
• Cabinets
• Guitars and Wood Instruments

Cle
ar Wood Grain Filler Advantages
• Crystal Clear when dry
• Grain Filler dries in 30-45 minutes for a faster build

•
Easy sanding
• Minimal shrinkage
• Low odor and low VOC •
Non-flammable
• Tint with water-soluble colorants or dyes •
Thin with water •
Water clean-up
"For a clear glass smooth finish, use Aqua Coat Wood Grain & Pore Filler to maintain the color, clarity,
and beauty of the wood. It works better and faster than trying to fill the grain or pores with coats of finish."
See: PRODUCT DESCRIPTION & RECOMMENDED USES

---
---
Shellac.net Wood Finish Supply / MeritIndustries.com
Authorized Mohawk Distributor
New Hours Visit us at: 2465 2nd St. Napa CA 94559 - 9:00 - 4:00 - Monday - Thursday - Closed Friday
Assistance for placing your order (9:00 am to 3:30 pm Pacific Time) 707-299-8016

Email: wfs@mcn.org ... Privacy Policy
rev. 12/2/23
---
---