---
Shellac.net Wood Finish Supply & MeritIndustries.com
Home of: MohawkFinishSupply.com
Authorized Mohawk Distributor
Select Products for Furniture & Cabinet Finishes, Touch-Up, Repair, Maintenance
• • •
New Hours Visit Our Showroom 9:00 - 4:00 Monday - Thursday 2465 Second Street, Napa Ca 94559
Thank You for your support, we appreciate your business, Ron & Pete.
---
---
FELT DISCS, Cork & Clear Bumpers

---
FELT DISCS / Felt Feet
FELT DISCS / Felt Feet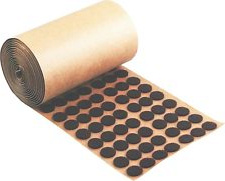 Protect furniture finishes from scratches and dents.
NOT FOR Use on CHAIR LEGS or for Furniture Glides
Use on the bottoms of lamps, vases, electronics, etc.
Brown (all sizes) -- Peel & Stick Adhesive

For Felt Furniture Glides -- See Below

SELF ADHESIVE FELT GLIDES
SELF ADHESIVE FELT Furniture GLIDES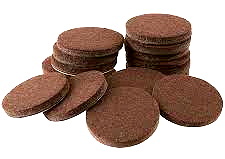 Thick Brown.

Felt Glides
Excellent for use on hardwood and engineered floors

F
or use on CHAIRS and lighter weight FURNITURE.
CORK DISCS - Self Adhesive
CORK DISCS - Self Adhesive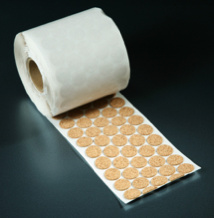 Self Adhesive, Protective, Cork Discs.

Use on lamp bases and other objects to
protect fine furniture top finishes.
3/4 inch diameter

BUMPERS - CLEAR ADHESIVE
CLEAR BUMPERS
- Self Adhesive

CRYSTAL CLEAR BUMPERS - Self Adhesive
CRYSTAL CLEAR ADHESIVE BUMPERS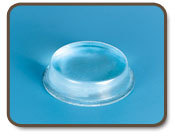 Self-adhesive crystal-clear bumpers in non-skid butyrate.
Use as glass door buffers, under glass tops and on shelf-rests for glass panels.

For Frame Hanging:
Bumpers (applied to the back bottom corners)
resist movement to keep frames level on the wall
Minimize any marring of the wall surface behind
the frame
Allows air to circulate between frame and wall
1/2 Inch Diameter