---
---
Shellac.net Wood Finish Supply & MERIT Industries.com
Home of: MohawkFinishSupply.com
An Authorized Mohawk Distributor
Select Products for Traditional Furniture Finishing, Touch-Up, Repair and Maintenance
---
---
SHOP / Finish Room Supplies & Reference
---
Empty High Density PLASTIC BOTTLES / FLIP TOP CAP
Empty High Density PLASTIC BOTTLES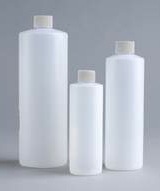 Cylinder Round Natural (translucent)
Plastic Bottles.
Includes the Flip-Top Spout Cap.
The 3mm spout orifice provides an easy and neat means
of measuring or dispensing small amounts of dye, solvent, or shellac.

Unlined Metal PAINT CANS with LIDS
PAINT CANS
with
LIDS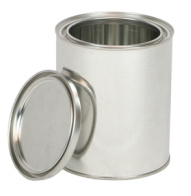 These Unlined Paint Cans are ideal for storing
or shipping paint and other materials.
Made of tin plated steel. Lids are included.
Use for storing and mixing stains and solvents.
Metal cans must be used for oil based stains and finishes.
Ground HIDE GLUE
Ground HIDE GLUE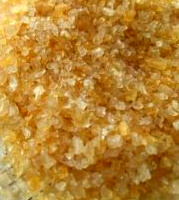 Ground hide glue is the traditional luthier's glue. It creates stronger wood joints than bottled liquid hide glues. Ground glue granules are mixed approximately 50 / 50 with hot water
and kept warm during use.
Although this glue has a quick grab it still allows
you to re-position
the piece for an extended period prior to setting.
Ground Hide Glue is used extensively in wood veneering, chair making, guitar manufacture,
stringed instrument making and repair, antique repair and restoration,
and in cabinet making.

Hide Glue can also be used to create a crackle effects over oil
or latex based under coats.
Grade: "192" gram strength. Made in the USA
Round Bridled GLUE BRUSHES
Round BRIDLED GLUE BRUSHES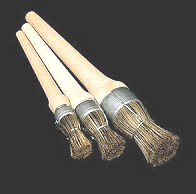 | | | |
| --- | --- | --- |
| Size | Diameter | Bristle Length |
| 4 | 1/4 in. | 1.5 in. |
| 8 | 1/2 in. | 1.75 in. |
| 12 | 3/4 | 2 in. |
| 18 | 1 in. | 2.25 in. |
| 20 | 1.25 in. | 2.25 in. |
These 100% pure gray hog bristle brushes feature plain wood handles
and seamless metal ferrules. For all hot or cold glue applications.
Wire bridled construction for added strength and to extend the brushes life.
When the brush wears down, remove the bridle, you now have a 'new' glue brush!

GLUE BRUSHES
GLUE BRUSHES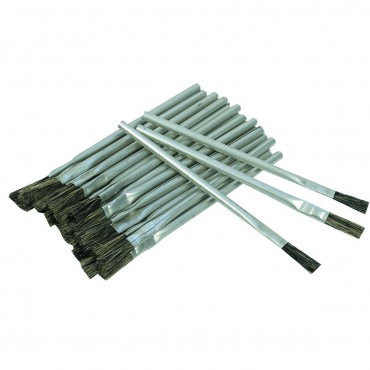 Use for applying glue or adhesives to small areas,
dovetails, dowel pins and mortises.
Round open seam polished metal handle; 4 5/8" long.

Machine pressed setting of Black Chinese hog bristles
The 1/4 inch brush is excellent for dowel holes & small mortises
Aerosol, BEE'S WAX POLISH • UPS Ground Only •
BEE'S WAX POLISH
(Aerosol)
Old world formula Bee's Wax Polish in an Aerosol Can.

• Won't Fingerprint
• Leaves No Wax Build Up … Ever
• Makes Granite And Marble Acid Resistant
• Needs No Buffing
• Enhances The Natural Beauty of ALL Wood
Spray Sparingly, directly on the surface.
Spread and wipe using only paper towels or cotton cloths.
DO NOT USE microfiber cloths.

Note: DO NOT USE on tile, linoleum, wood, tub or shower floors.

---
---
Shellac.net Wood Finish Supply / MERIT Industries.com
An Authorized Mohawk Distributor
Visit our showroom at: 2325 #A First St. (east side of building) Napa CA 94559
Assistance in placing your order - (9:30am to 4:30pm Pacific Time) 877-245-5611
Email: orders@shellac.net ... to: Ordering Information ... Privacy Policy
rev. 9/14/19
---
---