---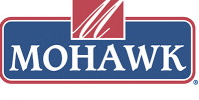 Shellac.net Wood Finish Supply
& MERIT Industries
An Authorized Mohawk Distributor
2325 #A First Street, Napa CA 94559
We are (most of the time) Open 5 days .. 10:00 to 5:00
&  Saturdays – by Appointment.
707-226-3623
We invite you to stop by our showroom when you're in the Napa area.
We are located in the Olive Tan & Cream White building on the east of Bell Signs
& at the rear of our off street parking.
First Street is a One Way Street going West.
From Hwy 29 take the First Street off ramp and go south one short block
& turn Left / East on Second Street one block.
turn left at Seymour for one block and turn left again onto First street.
Parking left (east) side of the building & on the street.

Note: The intersection closest to us @ First St.
and California off of Hwy 29 is under construction
to install a roundabout – Expected to take 18-24 months
– Just Follow The DETOUR Signs
To:  Shellac.net Variety Listing
To: MOHAWK, H.BEHLEN & Select Finishing Materials
To: MERIT Industries products index
---