#800 Electric BURN-IN KNIFE – 18 watt 120 Volt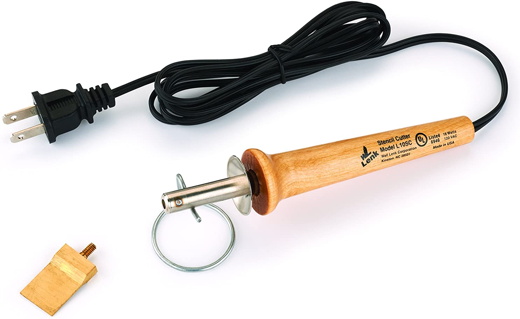 The MERIT 800 Knife is a smaller handled,
light weight, professional Burn-In Knife,
excellent for delicate work. This 120 Volt Knife features a 6 foot 2-wire neoprene
power cord and includes a wire support sand.
The mica-insulated nichrome heating element provides steady temperature and long element life
The 18 watts develops an ample temperature of 750°f. Our lighter weight knife is designed with a smaller handle, for ease of control.
The 800 knife is excellent for delicate or small repairs, especially in confined areas. – Our Favorite Electric Knife!
See more information and 800 Burn-In Kits Here
---