---
---
Shellac.net Wood Finish Supply & MeritIndustries.com
Home of: MohawkFinishSupply.com
Authorized Mohawk Distributor
Select Products for Traditional Furniture Finishing, Touch-Up, Repair and Maintenance
At this time we continue to ship & support our loyal customers
as COVID-19 virus continues to close businesses.
Our showroom is now open, Napa County Health Requirements -
Please Wear a Face Covering & Maintain 6 ft. of Physical Distance
Email or phone orders can still be picked up with 'Curbside Delivery'
at our NEW Location 2465 Second Street, Napa Ca 94559
For details about Pick-Up orders, or questions,
Phone: 707-391-4042 Monday - Friday - (Saturday by Appointment)

Your On-line Web Orders will be shipped promptly via Mail or UPS
Wood Finish Supply, Merit Industries & Shellac.net
Thank You for your support, we appreciate your business
Ron, Pete & Shannon
---
---
MOHAWK & Behlen FINISHING PRODUCTS
---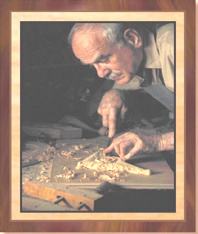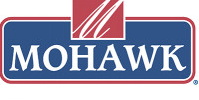 WOOD FINISHING PRODUCTS
An Authorized Mohawk Distributor
Materials Listed by Category & Product #

NEWS Blog

For Mohawk & H.Behlen in Canada, Please Visit

Ardec Wood Finishing Products
FRENCH POLISHER'S HANDBOOK (1910 Reprint)
Click above for More Information
FRENCH POLISHER'S HANDBOOK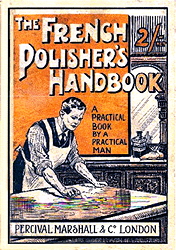 (1910 Reprint) 104 pages, 5.8 in. x 8.3 in.
This Reprint is spiral bound with a protective cover -
great for in-shop use, lays perfectly flat & folds back on itself.
Pagination and format is an exact facsimile of the original book.

A valuable resource for those working on antiques.
Several historic finishing recipes are included.
The book includes some fascinating 'lost' information and recipes for furniture stains.
---
---
Shellac.net Wood Finish Supply / MeritIndustries.com
Authorized Mohawk Distributor
Visit our New Location: 2465 Second Street (green building, end of Second St.) Napa CA 94559
Assistance for placing your order - (Toll Free, 9:30am to 4:30pm Pacific Time) 877-245-5611
or 707-226-3623 (sorry the phone company has our phone lines messed up during the move)
Email: orders@shellac.net ... to: Ordering Information ... Privacy Policy
rev. 8/2/20 & Updated Daily
---
---