Shellac.net

Wood Finish Supply
&

MERIT Industries.com




Select Products for Traditional Furniture Finishing, Touch-Up, Repair and Maintenance
---
BEHLEN & MOHWK FINISHING PRODUCTS
---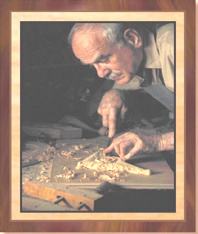 WOOD FINISHING PRODUCTS
&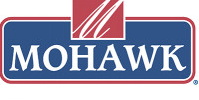 FINISHING PRODUCTS
Descriptions & Photos Listed by Category & Product #

NEWS Blog

Subscribe to our News & Notes
In Canada, Please Visit

Ardec Wood Finishing Products
---
BRUSH, Sable GRAINER #3585 Series
Sable GRAINER Brush
(#3585 Series)
Round ferrule Dull Black Wood Handle, ideal for laying in missing grain.
Overall length ... 6.75 - 7in.
Furniture TOUCH-UP POWDERS (MOB Powders)
Click above for the Color Guide
Furniture Powders

(
aka
Touch-Up Powders & Match or Blend Powders)
are used with a touch-up brush & Two Minute Repair Liquid, Qualasole,
or Wipe on Water Base Urethane to color correct and blend finish repairs.

••• See above Set listings for colors included in each Set of 6
Transparent DYES - NGR (Non Grain Raising) • UPS Ground Only •
Click link above for More Info & Color Guide
Solar-Lux / Ultra Penetrating NGR
(Non Grain Raising)
Transparent DYE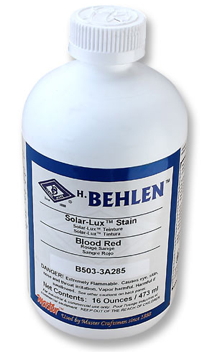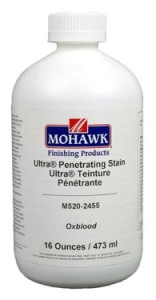 Excellent fade & UV resistance.
NGR Transparent Dyes are used alone on bare wood or to provide
a base tone of color on which to build a final finish color with
stains, glazes, and toners
Dyes contain NO Pigment Particles and therefore color wood
without emphasizing the grain structure.
Intermix colors to arrive at custom color tones.
For use on bare or stripped wood.
• Reduce color intensity with NGR Reducer or Denatured Alcohol
• Use NGR RETARDER to slow drying and improve penetration,
especially in hot weather and on harder dense woods.
• Mix into Lacquer or Shellac to make transparent tints or toners
.
With the newer VOC Compliant formulation,
the use of NGR RETARDER is HIGHLY RECOMMENDED for dye application by hand.
The JET BLACK (Behlen Formula) is back IN STOCK. NEW Mohawk Color Additions, shown below


Oxblood

Perfect Brown

Burnt Sienna

Lt. Golden Oak

Golden Oak

---
WATERBORNE Solar-Lux DYE
Click Above for More Info
WATERBORNE TRANSPARENT DYE

create clean, natural, vibrant colors for cabinet,
millwork, furniture & interior wooden surfaces.
Solar-Lux Waterborne Dye stains may be sprayed, brushed, or wiped on.
• fast drying • good color retention • minimal grain raise.


Waterborne Dye Stains can be sealed or top-coated in as little as 30-45 minutes
(with proper drying conditions). - Pint Cans Discontinued - Limited to stock on hand.
ANILINE DYES, Water or Alcohol
Click link above for More Info & Color Guide

ANILINE DYE Water or Alcohol soluble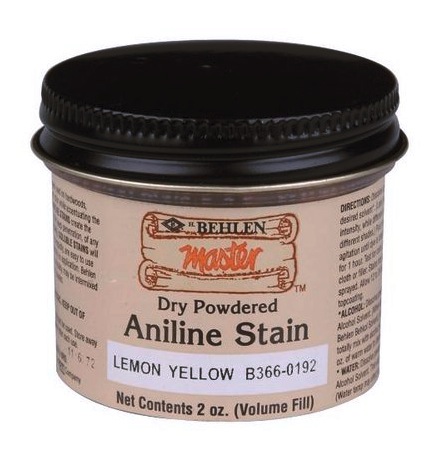 Aniline Dyes, used on bare woods,
produce excellent clarity of color while accentuating the grain.
When used as a 'Non Grain Raising' DYE stain,
it should be dissolved in BEHLEN Behkol (Denatured Alcohol) Solvent.
Behlen Aniline Dyes of the same solubility
may be intermixed to produce a wide variety of tones.

Brush, Badger 4004 GLAZE BRUSHES
Badger GLAZE BRUSHES
The 4004 series Glaze Brushes are the ultimate in glazing
brushes.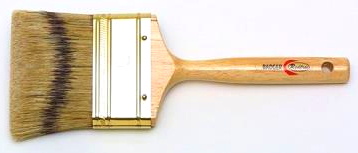 The 4004's are hand-assembled, badger and natural hair, flag bristled, cup chiseled brush. The bristles secured in a double epoxy setting (for less chance of hair loss), are attached by a durable brass ferrule to the natural finished thin wooden handle for better balance when flowing on finish.

(Photo: 3 inch brush)
SHADING GLAZING STAIN • UPS Ground Only •
Click above for Information & Color Chart
Behlen SHADING & GLAZING STAINS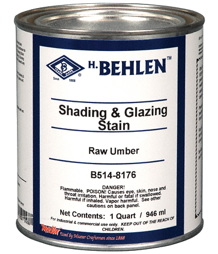 is a special blend of concentrated colorants and topcoat friendly resins
(to ensure good adhesion between sealing and finishing coats)
in a medium viscosity base.
The formula allows the finisher to create unique toning
and highlight effects over almost any sealed surface.
Use on a sealed surface, when using as a glaze.

AEROSOL, WIPING STAINS • UPS Ground Only •
Aerosol
Pigmented WIPING STAINS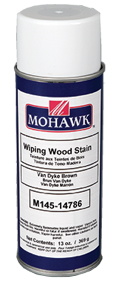 Aerosol Wood Stains are great for: small craft, carvings,
chairs and areas hard to reach by brush or rag.

Wood Stain Aerosols are oil based pigmented wiping stains
that create beautiful, grain enhancing, fade-resistant wood tones.

They can be used as stand-alone wiping stains on bare wood
or applied over NGR Dyes to enhance color or emphasize wood grain.


AQUA COAT CLEAR Wood Grain & Pore FILLER
Click above for Application and Use Directions
AQUA COAT Clear Wood Grain & Pore Filler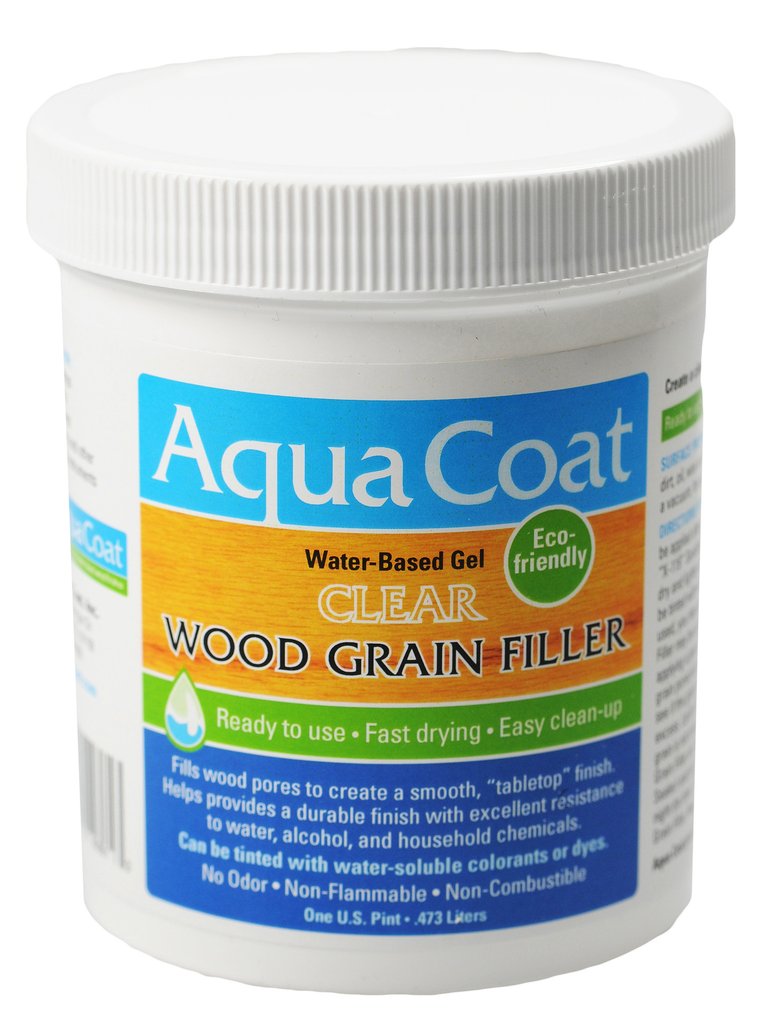 Easy-to-sand clear gel wood grain filler for filling the grain and pores
in woods (such as oaks, ash, and hard-to-fill woods).

Aqua Coat Clear Grain Filler is a completely transparent paste filler.
The slick paste goes on easily, scrapes off cleanly, and dries clear for a
glass smooth guitar or piano style finish. Clear Grain Filler is ideal for
filling grain & pores without adding color to the wood.
Used by:
• Furniture Crafters
• Luthiers / Guitar Makers
• Gun Stock Finishers
• Piano Restoration
• Furniture Refinishing
• Cabinet Makers & Re-finishers
Aqua Coat Wood Grain & Pore Filler
is the ideal CLEAR filler on:
• Tabletops
• Pianos
• Cabinets
• Guitars and Wood Instruments

Cle
ar Wood Grain Filler Advantages
• Crystal Clear when dry
• Grain Filler dries in 30-45 minutes for a faster build

•
Easy sanding
• Minimal shrinkage
• Low odor and low VOC •
Non-flammable
• Tint with water-soluble colorants or dyes •
Thin with water •
Water clean-up
"For a clear glass smooth finish, use Aqua Coat Wood Grain & Pore Filler to maintain the color, clarity,
and beauty of the wood. It works better and faster than trying to fill the grain or pores with coats of finish."
See: PRODUCT DESCRIPTION & RECOMMENDED USES

Pore-O-Pac WOOD GRAIN FILLERS • UPS Ground Only •
Click link above for More Info
Pore-O-Pac™ GRAIN FILLER
(Paste Wood Filler)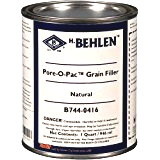 A classic Solvent based formula, compatible with almost all sealers and topcoats.
Behlen Pore-O-Pac™ Grain Filler is used for filling open grained woods.
A fine blended mixture of silica, pigments, provides a smooth,
glass-like surface for subsequent finishing coats.
Use over a
wash coat of sealer.

Our Grain Filler Scraper / Leveler is advised for even filling.
A 24-hour dry time is necessary before top-coating.
A ratio of 4 parts Filler to 1 part Pore-O-Pac™ Reducer is recommended.
Quart Cans
WATER BASED GRAIN FILLER
Water Base Grain Filler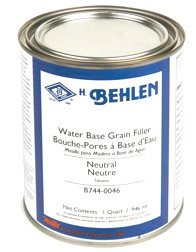 Behlen Water Base Grain Filler has been designed to create a professional smooth,
closed grain surface on open grain woods like oak, mahogany and cherry.
It applies easily,
levels smoothly, dries quickly (usually in 2 to 3 hours)
and sands to a finishing grit smoothness.
Accepts any Behlen waterborne or solvent base stain or finish.
Allow overnight dry time if using solvent base stains and finishes.
Behlen Water Base Grain Filler is environmentally friendly.
It is low in VOC's, nonflammable, and cleans up with warm water and detergents.
Use waterborn or UTC pigments to make additional color tones.
Quarts.

Rockhard™ TABLE TOP Urethane VARNISH • UPS Ground Only •
Click link for Product Data
Rockhard™ TABLE TOP Urethane VARNISH
(Gloss & Satin)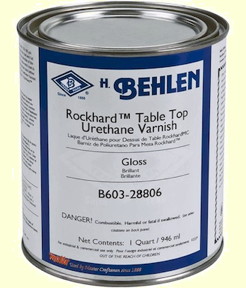 Rockhard™ Table Top Urethane Varnish
is the coating of choice when you want a hard finish
that will deliver maximum resistance to water, alcohol,
food stains, chemicals, detergents, and other damaging liquids.
Its toughness also makes Rockhard suitable for many other uses
like wooden chairs, benches, desks, dressers, chests of drawers,
vanities, bookcases, and many more.
REDUCER & for Cleaning Brushes or tools use Mineral Spirits.

SALAD BOWL FINISH CLEAR • UPS Ground Only •
Click
above for Application Information
SALAD BOWL FINISH
Clear
Behlen Salad Bowl Finish has been specially formulated to allow the following statement. "This product contains FDA regulated ingredients complying with
21 CFR 175.300." and therefore achieves a non-toxic, safe for food contact
(in its cured state) finish.
Behlen Salad Bowl Finish has the application ease of an oil finish (just use a clean white cloth) and the film building and sheen producing (up to a satin) qualities of a varnish. Wooden bowls, wooden utensils, butcher block counters
when finished with Salad Bowl Finish may be used in contact with foods.

Child safe for use on toys, recreational related objects (games, puzzles), and infant furniture.

(NOT intended for use on cutting boards or cutting blocks)

---
---
Shellac.net Wood Finish Supply / MERIT Industries.com
2325 #A First St. Napa CA 94559
Assistance in placing your order - (9:30am to 4:30pm Pacific Time) 877-245-5611

Email: orders@shellac.net ... to: Ordering Information ... Privacy Policy
rev. 6/21/19
---
---