Shellac.net

Wood Finish Supply
&

MERIT Industries.com




Select Products for Traditional Furniture Finishing, Touch-Up, Repair and Maintenance
---
BEHLEN & MOHWK FINISHING PRODUCTS
---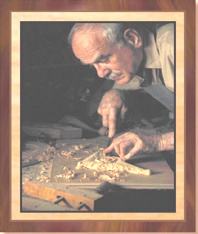 WOOD FINISHING PRODUCTS
&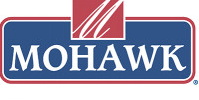 FINISHING PRODUCTS
Descriptions & Photos Listed by Category & Product #

NEWS Blog

Subscribe to our News & Notes
In Canada, Please Visit

Ardec Wood Finishing Products
---
BURN-IN KNIVES - FLARED ANGLE (Sharp Ends)
BURN-IN KNIFE - Sharp Edged -
Wood Handle Beveled Sharp End

This beveled knife edge is used for fine details and inserting grain detail into burn-in repairs.
The shorter, narrower blade of the Small B900-SFA makes it the best choice (and our favorite)
for placing grain marks in open grain woods such as Ash and Oak

Blades: • Small
(Shown)
= 3/8 in. wide x 3-3/8in, long • Large = 3/4 in.wide x 4in. long -- Made in the USA
QUICK FILL® BURN-IN Sticks (Low Heat)
Click Above for Color Guide and Application Information
Mohawk QUICK FILL® BURN-IN STICKS
make filling defects quick and easy.
The Quick Fill Low Sheen filler is designed to fill nicks, dents, and scratches,
it's the perfect filler for floors, cabinetry, vinyl wrapped products and photo processed laminates.
Quick Fill® is applied using the Battery Powered Burn-In Knife or Micro Therm™ Flameless Heat Gun
Level without the use of burn-in knives or sandpaper,
simply scrape away excess with a leveler (credit) card.

• Low sheen
• Quick simple application.
• Use for floor nail holes and other small defect repairs.
• Perfect for production, field service technicians, cabinet & floor installers

LEVELER CARDS for QuickFill
LEVELER CARDS
The Leveler Card is used with Behlen Quick Fill® Burn-In Sticks to level the burn-in
or to scrape away any excess. Also used to level fill sticks.
(One Card included with the Heat Gun & the QuickFill Set of 12)
HARD FILL Burn-In Sticks
Click above to review the Hard Fill Application Procedure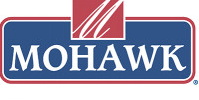 HARD FILL Burn-In Sticks
Designed to fill minor and medium defects in wood furnishings and rigid plastic.
Use for repairs on practically any flat surface, including tops,
fronts, sides, doors, drawers and excellent for floors.
Available in a range of colors to match surface finishing and blend repairs.
Requires the Battery Operated Burn-In Knife or Burn-In knife to melt the stick into the defect.
Use the Hard Fill leveling tool to carefully remove the excess filler
without harming the surrounding wood surface.
Note: the 1 or 2 after the Color name or # indicates set contents.

BRUSH, SABLE TOUCH-UP
Sable TOUCH UP BRUSHES
Touch-Up Brushes are used for for blending and color correcting spot background fill-ins and
touch-up repairs with Behlen Furniture Powders and 2 Minute Repair Liquid.
BRUSH, SABLE GRAINING
Sable GRAINING BRUSHES


A select brush for adding fine grain lines to spot finish repairs with Furniture Powders and the 2 Minute Repair Liquid.
---
---
Shellac.net Wood Finish Supply / MERIT Industries.com
2325 #A First St. Napa CA 94559
Assistance in placing your order - (9:30am to 4:30pm Pacific Time) 877-245-5611

Email: orders@shellac.net ... to: Ordering Information ... Privacy Policy
rev. 6/21/19
---
---